Newest Children's Audio Book:
Mrs. Hunter's fourth grade class is putting on a play; but Allie's theatrical hopes are crushed when she doesn't get cast as the princess.
Instead, Allie is cast as the evil queen. As opening night approaches, Allie learns its not the size of the part; it's the size of the heart that really matters.
---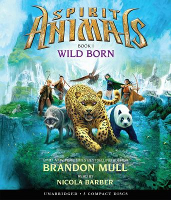 Four children separated by vast distances all undergo the same ritual, watched by cloaked strangers. Four flashes of light erupt, and from them emerge the unmistakable shapes of incredible beasts: a wolf, a leopard, a panda, and a falcon. Suddenly the paths of these children, and the world, have been changed forever.
Enter the world of Erdas, where every child who comes of age must discover if they have a spirit animal, a rare bond between human and beast that bestows great powers to both. A dark force has risen from distant and long-forgotten lands and has begun an onslaught that will ravage the world. Now the fate of Erdas has fallen on the shoulders of four young strangers... and on you.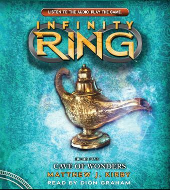 Europe is in the grip of the Dark Ages, but there is a light in the dark: Baghdad. The great city has become a center of learning, populated by scholars, merchants, and explorers from all across the known world.
But danger lurks in the desert. Dak, Sera, and Riq must act fast to save the world's greatest library from utter destruction.
The Boy on the Wooden Box
by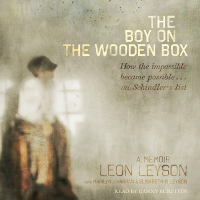 Even in the darkest of times, perhaps especially in the darkest of times, there is room for strength and bravery. This is the remarkable memoir of one of the youngest children to survive the Holocaust on Oskar Schindler's list.
Leon Leyson (born Leib Lezjon) was only ten years old when the Nazis invaded Poland and his family was forced to relocate to the Krakow ghetto. With incredible luck, perseverance, and grit, Leyson was able to survive the sadism of the Nazis, including that of the demonic Amon Goeth, commandant of Plaszow, the concentration camp outside Krakow.
Ultimately, it was the generosity and cunning of one man, a man named Oskar Schindler, who saved Leon Leyson's life, and the lives of his mother, his father, and two of his four siblings, by adding their names to his list of workers in his factory - a list that became world renowned. This, the only memoir published by a former Schindler's List child, perfectly captures the innocence of a small boy who goes through the unthinkable. Most notable is the lack of rancor, the lack of venom, and the abundance of dignity in Mr. Leyson's telling. The Boy on the Wooden Box is a legacy of hope, a memoir unlike anything you've ever read.
---
Older Children's Audio:
2013
Ninja Detective : The Case of the Time-Capsule Bandit, by (December 2nd)
Scorpia Rising, by (October 25th)
2009
The Graveyard Book, by (February 23rd)