Newest Children's Audio Book:
Ninja Detective : The Case of the Time-Capsule Bandit
by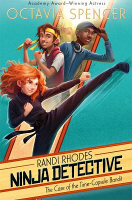 Meet Randi Rhodes, the world' s first ninja detective. Mystery abounds in this delightful new middle-grade series from Academy-Award-winning actress Octavia Spencer.
Deer Creek is a small town whose only hope for survival is the success of their Founder's Day Festival. The festival's main attraction, a time capsule that many people believe holds the town's treasure, has gone missing.
Randi Rhodes and her best friend, D.C., are Bruce-Lee-inspired ninjas and local detectives determined to solve the case, even if it means investigating in a haunted cabin and facing mean old Angus McCarthy, prime suspect. They have three days to find the treasure, and the future of their whole town is at stake. Will these kids be able to save the day?
---
The Boy on the Wooden Box
by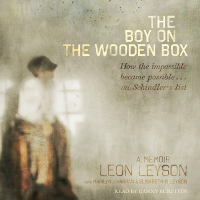 Even in the darkest of times, perhaps especially in the darkest of times, there is room for strength and bravery. This is the remarkable memoir of one of the youngest children to survive the Holocaust on Oskar Schindler's list.
Leon Leyson (born Leib Lezjon) was only ten years old when the Nazis invaded Poland and his family was forced to relocate to the Krakow ghetto. With incredible luck, perseverance, and grit, Leyson was able to survive the sadism of the Nazis, including that of the demonic Amon Goeth, commandant of Plaszow, the concentration camp outside Krakow.
Ultimately, it was the generosity and cunning of one man, a man named Oskar Schindler, who saved Leon Leyson's life, and the lives of his mother, his father, and two of his four siblings, by adding their names to his list of workers in his factory - a list that became world renowned. This, the only memoir published by a former Schindler's List child, perfectly captures the innocence of a small boy who goes through the unthinkable. Most notable is the lack of rancor, the lack of venom, and the abundance of dignity in Mr. Leyson's telling. The Boy on the Wooden Box is a legacy of hope, a memoir unlike anything you've ever read.
Scorpia has dogged Alex Rider for most of his life. They killed his parents, did their best to con Alex into turning traitor, and just keep coming back with more power.
Now the world's most dangerous terrorist organization is playing with fire in the world's most combustible land: the Middle East. No one knows Scorpia like Alex, and no one knows how best to get to Alex like Scorpia. Until now, the chases have never been more intense, the fights more treacherous, or the risks so perilous to mankind.
This time, Alex won't get away.
---
Older Children's Audio:
2009
The Graveyard Book, by (February 23rd)