Newest Young Adult Book:
The Secret Sky : A Novel of Forbidden Love in Afghanistan
by
Fatima is a Hazara girl, raised to be obedient and dutiful. Samiullah is a Pashtun boy raised to defend the traditions of his tribe. They were not meant to fall in love.
But they do, and the story that follows shows both the beauty and the violence in current-day Afghanistan, as Fatima and Samiullah fight their families, their cultures, and the Taliban to stay together.
Based on the people Atia Abawi met and the events she covered during her nearly five years in Afghanistan, this stunning novel is a must-read for anyone who has lived during America's War in Afghanistan. Perfect for fans of Patricia McCormick, Linda Sue Park, and Khaled Hosseini, this story will stay with readers for a long time to come.
---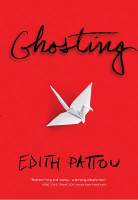 On a hot summer night in a Midwestern town, a high school teenage prank goes horrifically awry.
Alcohol, guns, and a dare: within minutes, as events collide, innocents becomes victims, with tragic outcomes altering lives forever; but victims can also become survivors, and as we come to know each character through his or her own distinctive voice and their interactions with one another, we see how, despite pain and guilt, they can reach out to one another, find a new equilibrium, and survive.
Told through multiple points of view in naturalistic free verse and stream of consciousness, this is an unforgettable, haunting tale.
Girls started vanishing in the fall.
For Maggie Larsen, the town of Gill Creek is only a stopgap before college and freedom, until she meets Pauline and Liam. What starts as an uneventful year suddenly changes: someone is killing teenaged girls, and the town reels from the tragedy. As Maggie's and Pauline's worlds collide and change around them, they will both experience love and loss, and by the end of the book, only one of them will survive.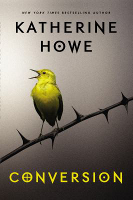 It's senior year at St. Joan's Academy, and school is a pressure cooker.
College applications, the battle for valedictorian, deciphering boys' texts, ... Through it all, Colleen Rowley and her friends are expected to keep it together. Until they can't.
First it's the school's queen bee, Clara Rutherford, who suddenly falls into uncontrollable tics in the middle of class. Her mystery illness quickly spreads to her closest clique of friends, then more students and symptoms follow: seizures, hair loss, violent coughing fits. St. Joan's buzzes with rumor; rumor blossoms into full-blown panic.
Soon the media descends on Danvers, Massachusetts, as everyone scrambles to find something, or someone, to blame. Pollution? Stress? Or are the girls faking? Only Colleen, who's been reading The Crucible for extra credit, comes to realize what nobody else has: Danvers was once Salem Village, where another group of girls suffered from a similarly bizarre epidemic three centuries ago...
Inspired by true events, from seventeenth-century colonial life to the halls of a modern-day high school, Conversion casts a spell. With her signature wit and passion, New York Times bestselling author Katherine Howe delivers an exciting and suspenseful novel, a chilling mystery that raises the question, what's really happening to the girls at St. Joan's?
Danny Wright never thought he'd be the man to bring down the United States of America.
In fact, he enlisted in the Idaho National Guard because he wanted to serve his country the way his father did. When the Guard is called up on the governor's orders to police a protest in Boise, it seems like a routine crowd-control mission... but then Danny's gun misfires, spooking the other soldiers and the already fractious crowd, and by the time the smoke clears, twelve people are dead.
Four: A Divergent Collection
by
Readers first encountered Tobias as Four in Divergent. His voice is an integral part of Allegiant. Readers will find more of this charismatic character's backstory told from his own perspective in Four: A Divergent Collection. When read together, these long narrative pieces illuminate the defining moments in Tobias's life.
The first three pieces in this volume (The Transfer, The Initiate, and The Son) follow Tobias' transfer from Abnegation to Dauntless, his Dauntless initiation, and the first clues that a foul plan is brewing in the leadership of two factions. The fourth story, The Traitor, runs parallel with the events of Divergent, giving readers a glimpse into the decisions of loyalty and love that Tobias makes in the weeks after he meets Tris Prior.
---
Older Young Adult Fiction:
2014
The Kiss of Deception, by (July 28th)
V Is for Villain, by (July 7th)
Dangerous Creatures, by
The Shadow Prince, by (June 9th)
Silver, by (May 27th)
Noggin, by (May 19th)
Prince of Shadows: A Novel of Romeo and Juliet, by (May 12th)
Grandmaster, by (March 31st)
The Worlds We Make, by (March 24th)
Maggot Moon, by (March 10th)
Altered, by (March 4th)
Written in Stone, by (February 24th)
Cress, by (February 17th)
Unnatural Creatures, by (February 10th)
The Fallout, by (February 3rd)
Undead, by (January 20th)
Find Me, by (December 26th)
More Than This, by (December 16th)
VIII, by (December 9th)
Don't Look Now, by (December 2nd)
The Shade of the Moon, by (November 25th)
Boy Nobody, by (November 11th)
Thousand Words, by (October 28th)
The Fury, by (October 21st)
Antigoddess, by (October 15th)
The Coldest Girl in Coldtown, by (October 7th)
The Fall of Five, by (September 27th)
Love in the Time of Global Warming, by (September 16th)
The 5th Wave, by (September 2nd)
Crewel, by (August 12th)
Partials, by (July 26th)
The Summer Prince, by (July 16th)
Black Helicopters, by (June 24th)
Period 8, by (June 17th)
Fitz, by (May 28th)
Light, by (May 20th)
Dodger, by (May 13th)
Spellcaster, by (April 29th)
Pivot Point, by (April 22nd)
OCD, The Dude, and Me, by (April 15th)
Unspoken, by (April 8th)
Peanut, by (April 2nd)
Ten, by (March 9th)
Keeping the Castle, by (February 25th)
Starters, by (February 18th)
The Short Second Life of Bree Tanner: An Eclipse Novella, by (August 9th)
Dull Boy, by (December 29th)
Along for the Ride, by (August 24th)
The Forest of Hands and Teeth, by (June 29th)
Frannie in Pieces, by (June 22nd)
The Boy in the Striped Pajamas, by (June 15th)
Twilight, by (May 18th)
Eon: Dragoneye Reborn, by (April 27th)
Graceling, by (March 2nd)
Deadville, by (February 23rd)