Newest Young Adult Book:
Freshman Daniel Pratzer gets a chance to prove himself when the chess team invites him and his father to a weekend-long parent-child tournament. Daniel, thinking that his father is a novice, can't understand why his teammates want so badly for them to participate.
Then he finds out the truth: as a teen, his father was one of the most promising young players in America, but the pressures of the game pushed him too far, and he had to give up chess to save his own life and sanity. Now, thirty years later, Mr. Pratzer returns to the game to face down an old competitor and the same dark demons that lurk in the corners of a mind stretched by the demands of the game. Daniel was looking for acceptance, but the secrets he uncovers about his father will force him to make some surprising moves himself.
---
When Kaelyn and her friends reached Toronto with a vaccine for the virus that has ravaged the population, they thought their journey was over, but hope has eluded them once again.
Now there is a dangerous group of survivors intent on tracking them down and stealing the cure no matter the costs. Forced onto the road again, Kaelyn redoubles her efforts to find a safe haven. But when the rest of her group starts to fall apart, the chances for her success grow slim. Kaelyn's resolve is strong, but is she willing to surrender everything in order to stay alive?
Riveting action and characters full of conviction and courage will captivate readers in this final installment in the Fallen World trilogy.
What if the football hadn't gone over the wall?
On the other side of the wall there is a dark secret. And the devil. And the Moon Man. The Motherland doesn't want anyone to know, but Standish Treadwell (who has different-colored eyes, who can't read, can't write, Standish Treadwell isn't bright) sees things differently than the rest of the train-track thinkers.
So when Standish and his only friend and neighbor, Hector, make their way to the other side of the wall, they see what the Motherland has been hiding. And itís big...
One hundred very short chapters, told in an utterly original first-person voice, propel readers through a narrative that is by turns gripping and darkly humorous, bleak and chilling, tender and transporting.
In Sally Gardner's stunning novel, set in a ruthless regime, an unlikely teenager risks all to expose the truth about a heralded moon landing.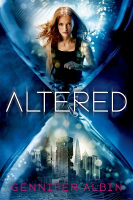 Life. Possibility. Choice. All were taken from Adelice by the Guild, until she took them back.
Amid the splendid ruins of Earth, Adelice discovers how dangerous freedom can be. Hunted by soulless Remnants sent by Cormac Patton and the Guild, Adelice finds a world that's far from deserted. Although allies are easy to find on Earth, knowing who to trust isn't.
Everyone has secrets, especially those Adelice loves most, secrets they would kill to protect, secrets that will redefine each of them. Torn between two brothers and two worlds, Adelice must choose what to fight for.
Altered is Gennifer Albin's thrilling sequel to Crewel. Adelice is about to learn how tangled up her past and future really are. Her parents ran to protect her, but nothing can save her from her destiny, and once she uncovers the truth, it will change everything.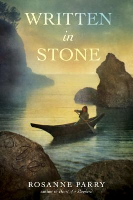 Pearl has always dreamed of hunting whales, just like her father, of taking to the sea in their eight-man canoe, standing at the prow with a harpoon, and waiting for a whale to lift its barnacle-speckled head as it offers its life for the life of the tribe.
Now that can never be. Pearl's father was lost on the last hunt, and the whales hide from the great steam-powered ships carrying harpoon cannons, which harvest not one but dozens of whales from the ocean. With the whales gone, Pearl's people, the Makah, struggle to survive as Pearl searches for ways to preserve their stories and skills.
Rosanne Parry, author of Heart of a Shepherd, shines a light on Native American tribes of the Pacific Northwest in the 1920s, a time of critical cultural upheaval.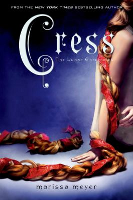 Cinder and Captain Thorne are fugitives on the run, now with Scarlet and Wolf in tow. Together, they're plotting to overthrow Queen Levana and prevent her army from invading Earth. Their best hope lies with Cress.
Cress, trapped on a satellite since childhood, has only ever had her netscreens as company. All that screen time has made her an excellent hacker. Unfortunately, she's being forced to work for Queen Levana, and she's just received orders to track down Cinder and her handsome accomplice.
When a daring rescue of Cress goes awry, the group is splintered. Cress finally has her freedom, but it comes at a higher price than she'd ever expected. Meanwhile, Queen Levana will let nothing prevent her marriage to Emperor Kai, especially the cyborg mechanic. Cress, Scarlet, and Cinder may not have signed up to save the world, but they may be the only hope the world has.
This is the third book in Marissa Meyer's bestselling Lunar Chronicles series.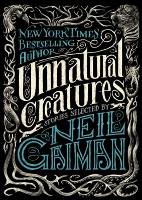 A griffin, a werewolf, a sunbird...
These are just some of the fantastical creatures you'll encounter within these pages. From the cockatoucan, whose laugh rearranges an entire kingdom, to the roving shapeless Beast that lurks in a forest, herein is a collection of rare and magnificent species. Each one will thrill, delight, and quite possibly unnerve you.
Selected by master storyteller Neil Gaiman, the sixteen stories in this menagerie will introduce you to a host of strange, wondrous beings that have never existed anyplace but in the richness of the imagination.
Eli and his family lived in an underground shelter they called the Compound for six years. They thought they were the only survivors of a nuclear attack, but when Eli learned that it was all a twisted experiment orchestrated by his tech-visionary father, he broke the family out. His father died trying to keep them imprisoned.
Now, the family must readjust to life in the real world. Their ordeal has made them so famous, they must stay in hiding. Everyone from fatalists preparing for doomsday to the tabloid media wants a piece of them. Even worse, their father's former adviser continues to control the company Eli and his twin brother are the heirs to.
As Eli tries to determine who the family can trust, he learns that the nightmare of the Compound and of his father's experiment might not be over. The Fallout is S.A. Bodeen's highly anticipated, thrilling sequel that will keep readers on the edge of their seats.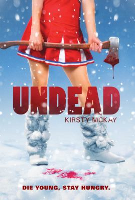 The day of the ski trip, when the bus pulls up at a roadside restaurant, everyone gets off and heads in for lunch. Everyone, that is, except the new girl, Bobby, who stays behind with Smitty, the class bad boy.
Hours pass. As the snow piles up and darkness falls, Bobby and Smitty begin to worry. Until they finally see the other kids heading back.
But they've changed, and not in a good way. Yeah, they're zombies. And the doors to the bus are all that stand between Bobby and Smitty becoming their next meal!
---
Older Young Adult Fiction:
2013
Find Me, by (December 26th)
More Than This, by (December 16th)
VIII, by (December 9th)
Don't Look Now, by (December 2nd)
The Shade of the Moon, by (November 25th)
Boy Nobody, by (November 11th)
Thousand Words, by (October 28th)
The Fury, by (October 21st)
Antigoddess, by (October 15th)
The Coldest Girl in Coldtown, by (October 7th)
The Fall of Five, by (September 27th)
Love in the Time of Global Warming, by (September 16th)
The 5th Wave, by (September 2nd)
Crewel, by (August 12th)
Partials, by (July 26th)
The Summer Prince, by (July 16th)
Black Helicopters, by (June 24th)
Period 8, by (June 17th)
Fitz, by (May 28th)
Light, by (May 20th)
Dodger, by (May 13th)
Spellcaster, by (April 29th)
Pivot Point, by (April 22nd)
OCD, The Dude, and Me, by (April 15th)
Unspoken, by (April 8th)
Peanut, by (April 2nd)
Ten, by (March 9th)
Keeping the Castle, by (February 25th)
Starters, by (February 18th)
The Short Second Life of Bree Tanner: An Eclipse Novella, by (August 9th)
Dull Boy, by (December 29th)
Along for the Ride, by (August 24th)
The Forest of Hands and Teeth, by (June 29th)
Frannie in Pieces, by (June 22nd)
The Boy in the Striped Pajamas, by (June 15th)
Twilight, by (May 18th)
Eon: Dragoneye Reborn, by (April 27th)
Graceling, by (March 2nd)
Deadville, by (February 23rd)