Newest Young Adult Non-fiction Book:
Thrice Told Tales: Three Mice Full of Writing Advice
by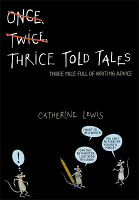 Three Blind Mice. Three Blind Mice. See how they run? No. See how they can make all sorts of useful literary elements colorful and easy to understand.
Can one nursery rhyme explain the secrets of the universe? Well, not exactly; but it can help you understand the difference between bildungsroman, epigram, and epistolary.
From the absurd to the wish-I'd-thought-of-that clever, writing professor Catherine Lewis blends Mother Goose with Edward Gorey and Queneau, and the result is learning a whole lot more about three not so helpless mice, and how to fine tune your own writing, bildungsroman and all.
---
Super Graphic: A Visual Guide to the Comic Book Universe
by
The comic book universe is adventurous, mystifying, and filled with heroes, villains, and cosplaying Comic-Con attendees. This book by one of Wired magazine's art directors traverses the graphic world through a collection of pie charts, bar graphs, timelines, scatter plots, and more.
Super Graphic offers readers a unique look at the intricate and sometimes contradictory storylines that weave their way through comic books; and the book also shares advice for navigating the pages of some of the most popular, longest-running, and best-loved comics and graphic novels out there.
From a colorful breakdown of the DC Comics reader demographic to a witty Venn diagram of superhero comic tropes and a Chris Ware sadness scale, this book charts the most arbitrary and monumental characters, moments, and equipment of the wide world of comics.
Break These Rules: 5 YA Authors on Speaking Up, Standing Out, and Being Yourself
by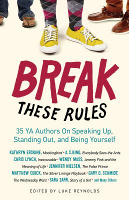 If you're a girl, you should strive to look like the model on the cover of a magazine. If you're a boy, you should play sports and be good at them. If you're smart, you should immediately go to college after high school, and get a job that makes you rich. Above all, be normal. Right? Wrong, say 35 leading middle grade and young adult authors.
Growing up is challenging enough; it doesn't have to be complicated by convoluted, outdated, or even cruel rules, both spoken and unspoken. Parents, peers, teachers, the media, and the rest of society sometimes have impossible expectations of teenagers. These restrictions can limit creativity, break spirits, and demand that teens sacrifice personality for popularity.
In these personal, funny, moving, and poignant essays, Kathryn Erskine (Mockingbird), Matthew Quick (The Silver Linings Playbook), Gary D. Schmidt (The Wednesday Wars), Sara Zarr (Story of a Girl), and many others share anecdotes and lessons learned from their own lives in order to show you that some rules just beg to be broken.
Did you know that hi-tech clothes have life cycles? That's what we call the stages from their design, manufacture, and sale to their use, cleaning, and repair, and eventually their disposal.
This book explains what happens during these stages, such as prototyping, the sourcing of materials and components, the manufacturing process, the decisions made by designers, and recycling.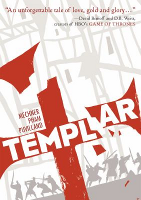 Martin is one of a handful of Templar Knights to escape when the king of France and the pope conspire to destroy the noble order. The king aims to frame the Templars for heresy, execute all of them, and make off with their legendary treasure. That's the plan, anyway, but Martin and several other surviving knights mount a counter-campaign to regain the lost treasure of the Knights Templar.
With gorgeous illustrations by LeUyen Pham and Alexander Puvilland and lush coloring from Hilary Sycamore, this 480-page, full-color, hardcover graphic novel by Jordan Mechner is itself a treasure.
Dream Jobs in Sports Fitness and Medicine
by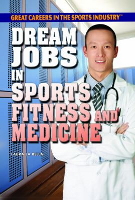 Sports fitness and medicine professionals play a crucial role in the lives and careers of athletes. This book is an indispensable, resource-rich, comprehensive guide to the field of sports medicine, including information on education requirements, internships, training, career advancement, work environments, duties and responsibilities, and detailed job descriptions.
Special resource sections include a comprehensive list of college and university programs and professional development programs relating to the field; at-a-glance capsule summaries of what is needed in terms of academics and experience to get started in the field, the various possible career paths within the field, and the various duties, responsibilities, and tasks associated with each major job in the field; and Bureau of Labor Statistics information on the field, including nature of the work, work environment, training, qualifications, advancement, and job outlook.
---
Older Young Adult Non-Fiction:
2013
Jerusalem: A Family Portrait, by (August 12th)
Primates: The Fearless Science of Jane Goodall, Dian Fossey, and Birut Galdikas, by (July 26th)
A Teen Guide to Eco-Fashion, by (July 16th)
Drawing Manga Faces and Bodies, by (June 24th)
Relish: My Life in the Kitchen, by (June 17th)
Drama, by (May 6th)
The Bird King: An Artist's Notebook, by (April 29th)
Master of Deceit : J. Edgar Hoover and America in the Age of Lies, by (April 8th)
The Many Faces of George Washington: Remaking a Presidential Icon, by (April 2nd)
Temple Grandin : How the Girl Who Loved Cows Embraced Autism and Changed the World, by (March 9th)
The Good, the Bad, and the Barbie: A Doll's History and Her Impact on Us , by (February 25th)
Bomb : The Race to Build - and Steal - the World's Most Dangerous Weapon, by (February 18th)