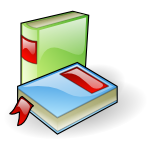 Book Sale
The Friends of the Library will be holding a used book sale this fall, starting September 28
th
. There will be a large selection of books this year, so you won't want to miss it!
[Photo gallery.]
An Unfortunate Undertaking
In honor of the release of the final book in the Lemony Snicket's series, the library presents a program for grades 3-6 on Saturday, September 23
rd
, 2-4pm. Awful Activities, Creepy Crafts, Revolting Refreshments, and Paltry Prizes await you. This party is free, but you must sign up in the Children's Room. It would be
unfortunate
if you were to miss this eerie event.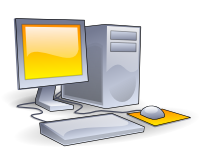 Computer Classes
We've
scheduled
our fall computer classes. We're running mostly basic introductory classes, but we do have a variety of topics: the internet, Windows, photo editing, word processing, and even spreadsheets. Classes are $2 per person for each class and are held in the evenings from 6pm to 8:30. Sign up sheets are at the main desk.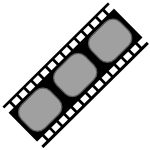 Saturday Movies at the Library
These matinees are free and open to the public. Join us in the Community Room at 1pm on the following Saturdays:
September 16th — RV starring Robin Williams – PG
November 4th — Mission Impossible 3 starring Tom Cruise – PG-13
December 2nd — Polar Express with the voice of Tom Hanks – G

Classical Guitar Concert
Peter Fletcher will be here one night only and will play a full concert on September 18
th
at 7pm in our Community Room. Last year his concert was standing room only, so please get here early.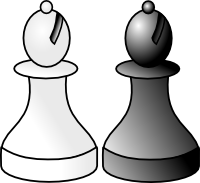 Fall Chess Dates
Come in to the library for a game or two of chess! Teens in grades 6-12, come show off your best strategies. Instruction is available for new players. All chess nights are from 6:30-8:15 on select Thursday nights: September 21
st
, October 5
th
, October 26
th
, November 2
nd
, November 16
th
, November 30
th
, December 14
th
, and December 21
st
.
Book Discussion Group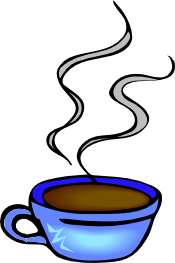 You won't want to miss being a part of these lively book discussions. The group meets on the first Thursday of the month at the Off Center café at 6:30. So why don't you stop by, have some coffee and discuss a great book. All are welcome.
September 14th — The Mapmaker's Wife by Robert Whitaker
October 5th — Memory Keeper's Daughter by Kim Edwards
November 2nd — My Invented Country by Isabel Allende
December 7th — A Covington Christmas by Joan Medlicott
There is also an informal book chat on the last Friday each month at 10am in the Community Room (although it will not be held this September due to the book sale).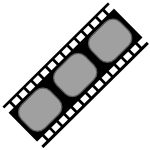 Anime Film Festival
Fans of the highly popular Japanese animated films can join us for four hours of films, some of them new releases. We'll have a special guest speaker as well. Teens who draw in the Manga style can bring in their drawings to show off their talents and meet teens with similar interests. This program may turn into a monthly Anime/Manga club if enough interest is shown. Saturday, October 14
th
, 1-5pm.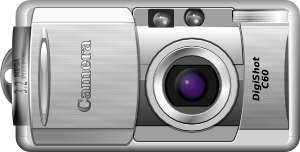 Digital Photography Class
Do you want to learn how to take better pictures with your digital camera? Do you want to be more artistic? This month-long class will be held every Thursay in October from 6:30 - 7:30. Registration is required.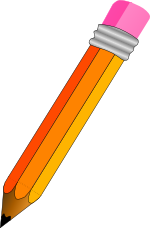 SAT / ACT Strategy Session
Cheryl Welch, Ph.D. from the Sylvan Learning Center will present an overview of how to raise your SAT and ACT test scores. You'll find out whether and when it is wise to leave questions blank, how to best guess, how to ace hard reading problems evenwhen you are stuck in a difficult passage, and how to turn a tricky algebra problem into simple arithmetic. Find out what the differences are in between the SAT and the ACT and how to decide which test you should take. Parents are encouraged to attend with their high school students. Monday, October 16
th
, 6-7pm.
Teen Mystery Night
Take on a character, become a suspect, and solve the mystery before someone accuses
you
of the crime! Refreshments will be served; door prizes will be awarded. This is a very popular program that fills up fast every year, so sign up soon! Saturday, October 21
st
, 7-10pm.
[Photo Gallery]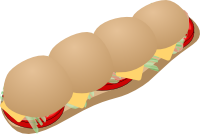 Soup & Sub Sale
Order forms for the
Friends of the Library
Soup & Sub Sale will be available starting October 1
st
. Available soup flavours include Vegetable, Broccoli Cheese, Unstuffed Pepper, and Bean. All orders must be placed by November 10
th
. Track down a Friends member and order yours today!
Superhero Symposium
Saturday, November 25
th
, 2-4pm. Ask in the Children's Room for more information.
Teen Read Week — October 15th-21st
Read for the fun of it! Teen Read Week is a national program dedicated to showing teens the wide selection of materials available to them in libraries. It's a week-long celebration of teens and how the library can meet their needs.
This year's theme is Get Active @ Your Library. Whatever your interests — sports, hobbies, the search for the right college, volunteering in your community — the library is the perfect springboard to get started and Get Active!
We have a wide variety of programs for all kinds of interests. These programs are designed for teens in grades 7-12 and are free, but registration is required.
All week long we'll have contests, raffles, and many surprises in store for teens in the Teen Corner of the library.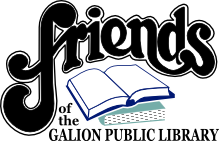 Friends of the Library News
The
Friends of the Library
fall newsletter
is available. Thanks to our Friends for all the volunteer work they do.
email Notification
We're now starting to do email notification. If you sign up for this, you get an email message when one of your holds comes in for you, or when your items are overdue. If you are too busy to answer the phone most of the time, maybe this service is for you. To kick off the program, we are offering a coupon to anyone who signs up between now and the end of October. The coupon is just a small token to thank you for trying out this new service; it is worth $1 off overdue fines and may be redeemed any time before the middle of next year. Thanks for signing up!
Twelve Days of Christmas
The
Friends of the Library
will be raffling off a baker's dozen of items this year. Tickets go on sale November 1
st
.
Make It, Take It: Bow Making
Do you want to make the perfect bow for your wreath or centerpiece? This class will teach you the technique to create your own holiday bows. Everyone in the class will make their own to take home. November 6
th
at 7pm. Registration is required.
Holiday Open House
Celebrate the holiday season with a great night out at your library. We will have refreshments, a trivia game, a special Christmas storytime, crafts, and a special Christmas concert from the Prestige Trio, an instrumental group from Columbus. Christmas cheer is at your library, so please mark your calendar and join us on December 12
th
.
library discussion forum
. On the forum, we can all share our thoughts about issues related to the library. The rest of the website is pretty one-way: we put it up, and you read it. The forum is different in that it allows you to answer. All you need to sign onto the forum and share your thoughts is the number printed on the back of your library card (under the barcode).