Newest Fiction Book: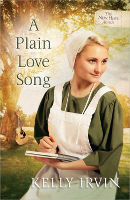 Adah Knepp wants nothing more than to make music. It's all she's ever desired, to sing and play the guitar and write her own songs.
That's a dream that will never come true in the confines of her strict Amish community, but then she meets Jackson Hart, and all of a sudden she finds the chance for a different kind of life: a real stage, a real guitar, and a real opportunity to sing her songs to a real audience.
Pursuing her dreams means turning her back on her family and community and saying goodbye to Matthew, the gentle Amish farmer she can't get out of her mind. Is it worth giving up the only home she's ever known to pursue her dreams?
---
Nine lives to die: a Mrs. Murphy mystery
by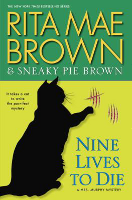 Winter has come to Crozet, Virginia, bringing with it a fresh blanket of snow. Harry and her husband, Fair, are hip deep in their usual end-of-the-year activities: distributing food to needy residents and shopping for outfits for the Silver Linings youth organization's annual fundraising gala.
Buried beneath the white stuff are dark secrets from Crozet's past, and Harry and her posse of pet detectives are determined to sniff them out. Two Silver Linings mentors have been found dead in suspicious circumstances. As if that weren't enough to chill the bones of the locals, a pair of severed human fingers has turned up in a pencil jar in the bookkeeper's office at St. Cyril's church.
What does this grisly display have to do with the mysterious disappearance of Harry's high-school Latin teacher, a quarter of a century ago? Maybe it's nothing; but when the animals make another gruesome discovery in the woods behind Harry's farm, it becomes clear that terrible crimes have been committed in Crozet, and somebody has gone to great lengths to cover them up. It's time to stop shoveling snow and start digging for clues.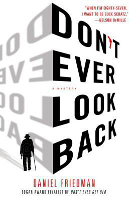 In Memphis, Tennessee, eighty-eight-year-old Buck Schatz is reluctantly coming to terms with the fact that he can only move around with the aid of a walker, and his dementia seems to be getting worse.
When one of Buck's long-time foes, a bank-robber named Elijah, comes to Buck looking for protection from mysterious pursuers, Buck wavers. In the end, his desire to cement his legacy by closing out a series of long-unsolved robberies overwhelms his usual antipathy toward doing favors for people he dislikes. Buck agrees to broker Elijah's surrender to the authorities, if Elijah will promise to confess to his long-ago crimes.
Nothing involving Elijah, or Buck, is ever simple, and Elijah's plans for Buck are more sinister than they first appeared.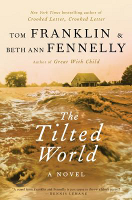 In 1927, as rains swell the Mississippi, the river threatens to burst its banks and engulf everything in its path.
In the tiny hamlet of Hobnob, federal agents Ted Ingersoll and Ham Johnson arrive to investigate the disappearance of two fellow agents and find a baby boy abandoned in the middle of a crime scene. Ingersoll finds a home for the infant with local woman Dixie Clay Holliver, unaware that she's the best bootlegger in the county and has many tender and consequential secrets of her own.
---
Older Adult Fiction:
2014
The Last Bride (Home to Hickory Hollow), by (July 21st)
Standup Guy, by (June 30th)
NYPD Red 2, by (May 27th)
Blossom Street Brides, by (May 19th)
Concealed in Death, by (April 21st)
Motherland, by (April 14th)
For Every Season: Book Three in the Amish Vines and Orchards Series, by (January 13th)
2013
The Bat, by (December 26th)
Storm Front (a Virgil Flowers Novel), by (November 18th)
Paris Was the Place, by (November 11th)
Her Last Breath, by (October 28th)
Fireproof, by (October 15th)
The Longest Ride, by (October 7th)
The Last Runaway, by (July 16th)
Believing the Lie: an Inspector Lynley Novel, by (July 1st)
A Step of Faith, by (June 24th)
Ironhorse, by (May 13th)
Ghostman, by (May 6th)
Tapestry of Fortunes, by (April 29th)
Footprints in the Sand, by (March 18th)
Ratlines, by (March 9th)
The Columbus Affair, by (February 11th)
The Keeper of Lost Causes: the First Department Q Novel, by (January 21st)
Cold Days: a novel of the Dresden Files, by (January 14th)
The Forgotten, by (January 8th)
Notorious Nineteen, by (December 27th)
Merry Christmas Alex Cross, by (December 18th)
A Study in Scarlet, by (October 1st)
The Meryl Streep Movie Club, by (September 24th)
Criminal, by (September 4th)
The Sandcastle Girls, by (August 27th)
Missing (The Secrets of Crittenden County), by (August 6th)
Beautiful Sacrifice, by (July 9th)
The Shoemaker's Wife, by (June 25th)
Murder by Music: the Wedding Quilt, by (April 9th)
Defending Jacob, by (April 2nd)
The Dressmaker, by (March 26th)
77 Shadow Street, by (March 5th)
Home Front, by (February 27th)
The Jefferson Key, by (January 30th)
Beauty, by (January 23rd)
Katie's Way, by (January 3rd)
V is for Vengeance, by (December 27th)
Christmas in Sugarcreek, by (December 12th)
Kill Me If You Can, by (October 24th)
The Language of Flowers, by (October 17th)
The Girl in the Garden, by (October 10th)
Before I go to Sleep, by (October 3rd)
The Bear in a Muddy Tutu, by (September 16th)
Dead Zero, by (September 6th)
A Dog's Purpose, by (August 29th)
The Hidden, by (August 15th)
Cursed, by (August 9th)
10th Anniversary, by (July 29th)
The Devil's Light, by (July 18th)
In Zanesville : a novel, by (July 11th)
Beat the Reaper : A Novel, by (June 27th)
The Athena Project, by (June 13th)
The Land of Painted Caves, by (June 6th)
I'll Walk Alone, by (May 24th)
My Jane Austen Summer: A Season in Mansfield Park, by (May 16th)
A Heartbeat Away, by (May 9th)
Minding Frankie, by (May 2nd)
Sing You Home, by (April 25th)
Forgiven (Sisters of the Heart, Book 3), by (April 18th)
Juliet, by (April 11th)
The Union Quilters: An Elm Creek Quilts Novel , by (March 28th)
Weird Sisters, by
Tick Tock, by (March 1st)
Crooked Letter, Crooked Letter (February 21st)
Happy Ever After (Bride Quartet, Book 4), by (January 17th)
Cross Fire, by (January 7th)
On Christmas Eve, by (December 6th)
Unlocked, by (November 22nd)
The Mountain Between Us, by (October 25th)
Whiplash, by (September 27th)
The Particular Sadness of Lemon Cake, by (September 20th)
The Lion, by (September 9th)
Family Ties, by (August 30th)
Heat Wave, by (August 2nd)
Take Four, by (July 27th)
Deliver Us From Evil, by (June 14th)
Return to Sender, by (June 7th)
Days of Gold (Edilean #2), by (May 31st)
Take Three (Above the Line #3), by (May 24th)
Never Say Never, by (May 17th)
First Rule, by (May 17th)
Big Girl, by (May 10th)
Deception: an Alex Delaware Novel, by (May 3rd)
The Silent Sea (Oregon Files #7), by (April 26th)
The Last Surgeon, by (April 19th)
Look Again, by (April 12th)
Wolf Hall, by (April 5th)
Brava, Valentine, by (March 29th)
Deeper Than the Dead, by (March 15th)
Hotel on the Corner of Bitter and Sweet, by (March 8th)
Winston's War: a Novel of Conspiracy, by (March 8th)
The White Garden: a Novel of Virginia Woolf, by (February 8th)
I, Alex Cross, by (February 1st)
U is for Undertow, by (January 22nd)
Bed of Roses, by (January 11th)
Irish Tweed (Large Print), by (January 4th)
206 Bones, by (December 29th)
The Wrecker, by (December 18th)
Whisper to the Blood, by (November 30th)
The Perfect Christmas, by (November 23rd)
A Kiss in Winter , by (November 16th)
Snake Dreams, by (November 9th)
The Quickie, by (November 2nd)
Fire and Ice, by (October 26th)
The Defector, by (September 14th)
Relentless, by (September 8th)
Finger Lickin' Fifteen, by (August 31st)
Medusa, by (August 24th)
The Apostle, by (August 17th)
Matters of the Heart, by (June 29th)
Flowers on Main, by (June 22nd)
Intent to Kill, by (June 15th)
This Side of Heaven, by (June 8th)
The Safety of Deeper Water, by (June 1st)
The Inn at Eagle Point, by (May 26th)
Cat Playing Cupid, by (May 18th)
Long Lost, by (May 11th)
Plain and Fancy: Brides of Lancaster County, #3, by (May 4th)
Handle With Care, by (April 27th)
Agincourt, by (April 20th)
Playing for Pizza, by (April 13th)
Fireproof, by (April 6th)
While My Sister Sleeps, by (March 30th)
The Second Opinion, by (March 23rd)
Sing Them Home, by (March 16th)
The River Knows, by (March 16th)
The Charlemagne Pursuit, by (March 2nd)
Salvation in Death, by (February 16th)
The Heretic's Daughter, by (February 9th)
The Treasure, by (February 2nd)
Scarpetta, by (December 8th)
Dashing Through the Snow, by (November 24th)
Into the Fire, by (November 17th)
Sail, by (October 13th)
Tribute, by (October 6th)
Story of Edgar Sawtelle, by (September 29th)
Moscow Rules, by (September 22nd)
Fearless Fourteen, by (September 10th)
Breaking Dawn, by (August 28th)
The Whole truth, by (August 18th)
The Host, by (July 21st)
Child 44, by (June 30th)
Twenty Wishes, by (June 23rd)
Sundays at Tiffany's, by (June 16th)
Audition, by (June 9th)
The Woods, by (May 19th)
The Ten Year Nap, by (May 5th)
Remember Me, by (April 29th)
Compulsion, by (April 21st)
Strangers In Death, by (April 7th)
Lady Killer , by (March 28th)
Duma Key, by (February 28th)
Shadow Music, by (February 11th)
Plum Lucky, by (February 4th)
T is for Trespass, by (December 12th)
Playing for Pizza, by (November 12th)
You've Been Warned, by (November 5th)
Heartsick, by (October 29th)
Play Dirty, by (October 22nd)
Bones to Ashes, by (October 8th)
Thousand Splendid Suns, by (September 24th)
Lone Survivor, by (September 17th)
Secret Servant, by (September 10th)
Tin Roof Blowdown, by (August 27th)
The Quickie, by (August 13th)
Double Take, by (August 7th)
Spare Change, by (July 30th)
Lean Mean Thirteen, by (July 23rd)
Bungalow 2, by (July 16th)
Falling Man, by (July 9th)
The Secret, by (June 18th)
The Woods , by (June 11th)
Children of Hurin, by (May 29th)
Simple Genius, by (May 21st)
The River Knows, by (May 7th)
Body Surfing, by (April 26th)
Ordinary Jack, by (April 16th)
Double Bind, by (April 10th)
Sisters, by (March 19th)
Step on a Crack, by (March 13th)
Ten Days in the Hills, by (March 5th)
Shadow Dance, by (February 5th)
Next, by (January 15th)
Hannibal Rising, by (January 8th)
Angel's Fall, by (January 1st)
Dear John, by (December 25th)
Cross, by (December 11th)
Finding Noel, by (December 4th)
The Echo Maker, by (November 22nd)
Ghostly Galion, by (November 13th)
The Innocent Man, by (November 6th)
Renfield: Slave of Dracula, by (October 30th)
Definitely Dead, by (October 23rd)
Strange Piece of Paradise, by (October 2nd)
The Keep, by (September 25th)
Killer Dreams, by (September 18th)
The Memory Keeper's Daughter, by (September 11th)
The Cinderella Pact, by (September 4th)
Break No Bones, by (August 28th)