Board of Trustees
The board meets at the library at 4pm on the third Monday of each month.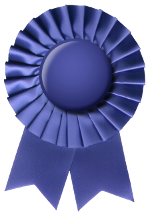 4th Annual Galion Public Library Poetry Contest Winners Named
First Place:
Lady on the Bottle by Matt Echelberry
; Second Place:
Iberia School: Fall, 2011 by Bonnie Hildebrand
; Third Place:
Give me Things that Money Can't Buy by Margaret K. Leapley
.
Come to the library
to see the winning poems on display. Contest entrants who wish to pick up their judging sheets may do so at the main circulation desk (they will be held until May 15
th
).
Ground-Breaking Reads - Summer Reading
Summer reading starts June 1
st
. We'll be giving away hundreds of dollars worth of gift certificates to local stores and restaurants in our weekly prize drawings. We'll also be hosting a number of special programs. Watch this page for more details.
Used Book Sale
The Friends of the Library will be holding their spring book sale. Proceeds will benefit the library.
Thu, May 23rd, 9-8pm
,
Fri, May 24th, 9-5pm
, and
Sat, May 25th, 9-Noon
.
Cookbook Club Salad Social
The Cookbook Club meets again, this time to celebrate the start of the season of fresh vegetables! All are invited to bring their cookbooks (to show off or to trade) and a salad to share. We will meet in the Community Room. Registration is required for this free event.
Tue, May 28th, 6-8pm
.
Book Discussion
You won't want to miss being a part of these lively book discussions. Contact
Cyndi
for more details and to find out what the
Book of the Month
will be.
Thu, Jun 6th at 6:30pm,
Thu, Aug 1st at 6:30pm,
Thu, Sep 5th at 6:30pm,
Thu, Oct 3rd at 6:30pm,
Thu, Nov 7th at 6:30pm,
Thu, Dec 5th at 6:30pm,
Thu, Jan 2nd at 6:30pm,
Make Your Writing Ground-Breaking
We're bringing back our popular summer writing series, conducted by Rachel Mendell. These workshops do require registration, but there is no cost to attend, and refreshments will be provided. Sign up at the main desk.
Sat, Jun 22nd,
Sat, Jun 29th,
Sat, Jul 6th,