Newest Non-fiction Book: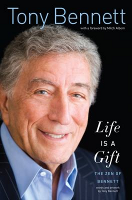 Life is a Gift: the Zen of Bennett by Tony Bennett
One of the most well-known and beloved vocalists of our time, Tony Bennett is an American icon. Now, in this rich and beautiful memoir, the legendary Grammy and Emmy Award-winning singer takes us behind the scenes of his multi-platinum career.
Revealing, insightful, and always moving, Life Is a Gift tells the stories of Bennett's experiences in the music industry, what he learned, and who he met along the way, including Frank Sinatra, Nat King Cole, Ella Fitzgerald, Aretha Franklin, Duke Ellington, Amy Winehouse, John Mayer, and Lady Gaga.
A master class in life, this revealing retrospective offers an intimate look at Tony Bennett's journey, from growing up during the Great Depression to carving a career in popular music that has spanned more than six decades as his popularity among all generations continues to grow.
Look it up in the Galion Public Library online catalog now!
Discuss this item on our forum.
---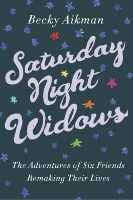 Saturday Night Widows by Becky Aikman
Meet the Saturday Night Widows: ringleader Becky, an unsentimental journalist who lost her husband to cancer; Tara, a polished mother of two, whose husband died in the throes of alcoholism after she filed for divorce; Denise, a new widow now struggling to get by; Marcia, a hard-driving corporate lawyer; Dawn, an alluring self-made entrepreneur whose husband was killed in a sporting accident, leaving two small children behind; and Lesley, a housewife who returned home one day to find that her husband had committed suicide.
The women meet once a month, and over the course of a year, they strike out on ever more far-flung adventures, learning to live past the worst thing they thought could happen. They share emotional peaks and valleys (dating, parenting, moving, finding meaningful work, and reinventing themselves) while turning traditional thinking about loss and recovery upside down.
Look it up in the Galion Public Library online catalog now!
Discuss this item on our forum.
---
Older Adult Non-Fiction: