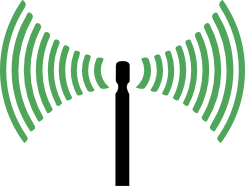 Wireless Access Point
Galion Public Library is now a wireless hotspot. We've tested with a wireless-capable laptop, and the connection seems to work pretty well anywhere in the building and, to a greater or lesser extent, also out on the lawn and in the parking lot. So those of you with wireless-capable laptops and other devices can now connect them to the internet at the library.
library discussion forum
. On the forum, we can all share our thoughts about issues related to the library. The rest of the website is pretty one-way: we put it up, and you read it. The forum is different in that it allows you to answer. All you need to sign onto the forum and share your thoughts is the number printed on the back of your library card (under the barcode).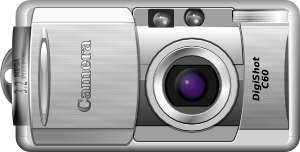 Intermediate Camera Skills
This course is designed for students who are already familiar with the basic workings of your digital camera,
not
for total beginners. We're offering two sessions: September 6
th
, 6-8pm, and September 20
th
, also 6-8pm. Registration is required, and class space is limited, so sign up now.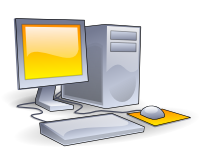 Fall Computer Classes
We've scheduled our fall computer classes:
September 25th, Introduction to the internet
October 9th, Introduction to Word Processing
October 23rd, Windows Basics
November 13th, Introduction to email
Cost is $2/person for each course. Sign up now to reserve your seat.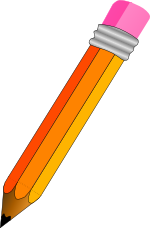 College Entrance Test Preparation
College-bound teens, don't miss this! Cheryl Welch from the Sylvan Learning Center will explain when to leave questions blank, how to best guess, how to ace hard reading problems, turn tricky algebra into simple arithmetic, and raise your SAT and ACT scores. Parents are welcome to attend along with their students. October 1
st
, 6:30pm. Registration is required.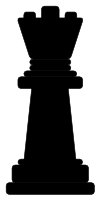 Fall Chess Dates
Practice your best strategies and learn some new ones! Refreshments are provided. Hope you can join us these Thursday nights from 6:30-8:30:
October 4th & 11th
November 1st, 8th, & 29th
December 6th & 28th
Ghosts of Ohio
The Ghosts of Ohio group will talk about what they have encountered and show the equipment they use as well as video and photographs of strange things they have captured over the years. This presentation may not be suitable for children under 10. Registration is required. October 16
th
, 7pm.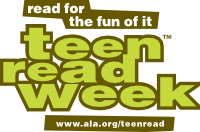 LOL @ Your Library:
Join teens from thousands of other libraries across the country to celebrate the tenth annual
Teen Read Week
(October 14-20, 2007) by reading for the fun of it! This year's theme is
LOL @ Your Library
, so we're celebrating it by reading humorous books and graphic novels. Stop by the YA section of the library upstairs for puzzles, trivia and other activities to make you
Laugh Out Loud
!
UReview - Rate books and win!
All week during Teen Read Week, you can read and review any book from the teen section, and your name will go into a drawing for great prizes and gift certificates.
Survey Says
Fill out our Teen Survey to give voice about what you want in the teen section of the library, and you'll receive a small thank-you gift.
Halloween Duct Tape
Duct tape, that versatile stuff that does everything from stopping leaky pipes to holding an automobile together, is now a hot craft item that can be turned into wallets, hats, even Halloween Costumes! We'll learn the basic techniques for making crafts with this
handyman's secret weapon
, and we'll make 2-3 projects to take home. There is no charge for this program, but registration is required. Thursday, October 18
th
, 6:30-8:30pm.
Triton's Curse: a pirate adventure
Teens in grades 7-12 are invited to this new role playing game, which tells the story of a pirate captain who, after a few unlucky excursions, is looking for a few good (bad?) pirates to make a new crew for his ship. Come dressed as a pirate and compete to be part of the Captain's next crew. Enjoy the fun of piracy without seasickness, law-breaking, floggings, sea monsters or bouts of scurvy. Refreshments will be served. Registration is required. Saturday, October 20th, 7-10pm
Teen Mystery Night: Barbeque with the Vampire
Teens in grades 7-12, you are invited to our annual Teen Mystery Night. Guests will arrive at a celebration at the home of rock star Killiam Killigan only to find out that someone in the town of Jugular Springs is turning innocent citizens into bats! Assume the role of one of eight eerie characters at the barbeque and follow clues to discover the source of this dastardly deed! No acting ability is needed to participate. There is no charge for this event, but registration is required. Saturday, October 20
th
, 7-10pm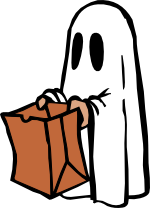 Boooooks and Spooooks
Bring your kids in for a
gentle scare
as they tour the basement of our
Haunted Library
. For ages 4-7. Saturday, October 27
th
, 1-4pm.
New Catalog Online
We did an upgrade to our main computer system on November 14
th
. As a result, our
online catalog
has been completely revamped and significantly improved. I've also put up a
discussion about the new catalog
on our
discussion forum, so after you check out the new catalog, you can let us know what you think!