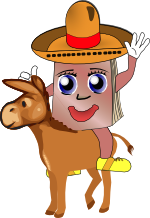 Reading Fiesta
Hola!
2007 adult summer reading
runs June 1
st
— July 27
th
. Come celebrate the summer with a great book. Here's how it works:
If you are at least 18 years old, you can sign up for the adult summer reading program. (Teens and children, we also have summer reading programs for you.)
Sign up at the main desk starting June 1st.
As you read books over the summer, fill out a drawing slip for each.
We have two drawings every Friday, so you can bring your slip into the library when it is convenient for you! Prizes include gift cards for Burger King, Fazoli's, Pizza Hut, Steak 'n Shake, Best Buy, Fashion Bug, Sears, Toys 'Я' Us, Cinemark, Home Depot, Barnes & Noble, Bath & Body Works, J.C. Penny, and Bed, Bath, & Beyond.
We keep all the drawing slips for the big grand prize drawing at the end of the summer. The grand prizes are $50 gift certificates to Kohl's and Circuit City.
Enjoy the reading fiesta all summer long at your library!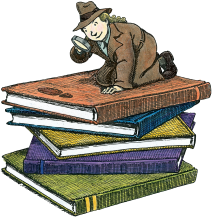 Get a Clue
Summer reading starts June 1st
. Super Sleuths in grades PreK - 6, you are invited to Get a Clue, the Galion Public Library summer reading program. Here's how it works:
Pick up a Summer reading log and Get a Clue book bag at Galion Public Library on or after June 1st.
Check out books to read at home and write the titles of the books in the reading log.
For every five books you read, you collect a prize. (For chapter book readers:

100 pages = 1 book

200 pages = 2 books
We'll be offering a variety of programs, giveaways and contests all summer, so drop in for clues as often as possible.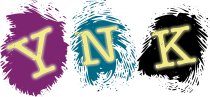 It's easy:
Sign up at the library's main desk (starting June 1st).
Read books from the library (of course).
For each book you read, fill out a book rating form and enter our weekly drawing for fabulous prizes! Each week we'll have a drawing for two $10 gift certificates. Some of them will be from Wendy's, Barnes & Noble, Kohl's, Toys 'Я' Us, Pizza Hut, Bath & Body, Rite Aid, Off Center Café, Family Video, and many more! We'll also keep all the entries for the grand prize drawing at the end of the summer.
You never know what you'll find in the library summer reading program!
Missing
Calling all library detectives...
Missing: the library boxcar. Can you find it? You could win a cool prize! Ask how at the Children's Room desk starting June 1st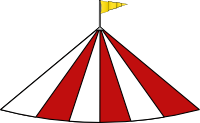 Mystery Carnival
Join us on the lawn for Games, Shows, Crafts and Surprises. 1-3pm June 6
th
, weather permitting. Rain date is June 13
th
.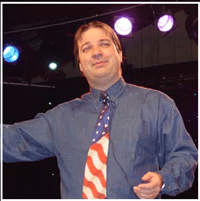 The Mysteries of Urban Legends
Professional storyteller
Kevin Cordi
will tell of Lightening Fast Cats, Three Legged Pigs, and Babysitters that You Should Watch: Urban Legends that Allow you to Wonder and Worry. Explore the place your uncle's friend of a friend told you to avoid, the place where you may find a mysterious prom date, something in your fast food that you did not plan on eating, and even a pet that you never asked for. Anything can happen in Urban Legends and it has. Be sure to grab your seat now because you are in for a wild ride. Thursday, June 7
th
at 7pm.

Teen Game Nights
Need something to do? Join us for our chess and game nights. Bring a board game or your favorite hand-held game (Gameboy, DS, etc.) We supply chess boards and refreshments. All chess and game nights are 6:30-8:15 for teens in grades 6-12. No registration is needed, just come. There are three Thursday nights this summer:
June 14th
July 19th
August 16th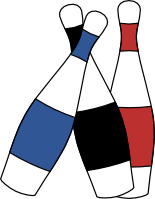 Mad Mountain Juggler
John Flowers delights audiences from young to old with his show full of excellent juggling, comedy and audience participation, and hilarious props. 1pm, June 20
th
.
Zap's Vaudeville Variety Show
Using lots of audience help, Zap blends good old fashioned fun into a mad cap riot of sight gags,physical comedy, magic and juggling, putting smiles on faces with his comic presentations and fun. 7pm, June 20
th
.

Top Secret Magic Show
Secret agent 003 1/3 (Tess Shimko) has a mystery to solve using comedy, magic, puppets, and a cute bunny rabbit named Marshmallow. June 27
th
, 2pm and 7pm.

Solving Mysteries with Forensic Science
Paul Jones, an Investigator for the Richland County Coroner's Office and also a college instructor, will be here to share his experiences in a real crime lab. Teens will be able to get hands-on experience working with fingerprints, gun-shot residue, and other types of evidence. Refreshments will be served. Registration is required. Thursday, July 12
th
6:30-8:15 pm
Get a Clue
Magician Larry Wirtz reveals the mysteries of the library! July 18
th
, 1pm and 7pm.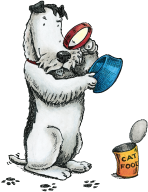 Dog Gone Mystery Show
Ventriloquist Vikki Gasko. July 25
th
.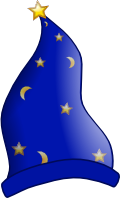 Harry's Last Hurrah!
Are you wild about Harry Potter? Come celebrate the debut of J.K. Rowling's last book in the story, Harry Potter and the Deathly Hallows. Join us Friday, July 20
th
from 7-10 pm.
Photography Course
Beginners, learn to use your digital cameras. The class will focus on composition for taking good photos and learning your way around a camera. Registration required. Limited class size. August 9
th
, 6-8pm.
Teen End of Summer Party
Teens, come say
So Long
to summer with food, contests, a scavenger hunt, a
Live Clue
game, and other activities with a mystery theme! We'll have our drawing for the Summer Reading Grand Prize, a $50.00 gift certificate to Barnes and Noble, will be drawn. Other prizes will also be awarded. Friday, August 10
th
, 7-10 pm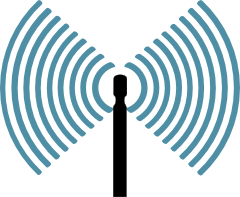 Wireless Access Point
Galion Public Library is now a wireless hotspot. We've tested with a wireless-capable laptop, and the connection seems to work pretty well anywhere in the building and, to a greater or lesser extent, also out on the lawn and in the parking lot. So those of you with wireless-capable laptops and other devices can now connect them to the internet at the library.
Storytimes
Calling all preschool and kindergarden students: be an
I Spy
detective at our story time. Join us for stories, songs, crafts and more! Storytimes are Tuesdays at 1:30 and 7pm and Wednesdays at 10:30 am. Bring your children to hear great stories and have some fun.