Disc Cleaning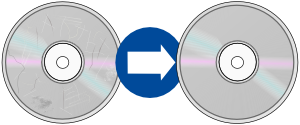 Did you know that the library has a CD/DVD resurfacer? For $2 per disc, we'll run your CDs and DVDs through our resurfacer. Because we resurface discs in batches, you'll need to leave your discs with us and come back and pick them up later.
Teacher Packs
Teachers and home school parents who are interested in receiving Teacher Packs from the library should
complete and submit the teacher pack application form
. Pack materials are checked out for a month unless otherwise indicated. Items will also be available for renewal if needed.