Girls' Book Chat
Love to read, and to hear what others are reading? Come to the library to discuss the same book, chosen by the members of the group. Sometimes we share other books we've read. Get first look at new teen books! For girls in grades 9-12. Refreshments are served. First Monday of every month at 3pm. (Photo courtesy of the Galion Inquirer.)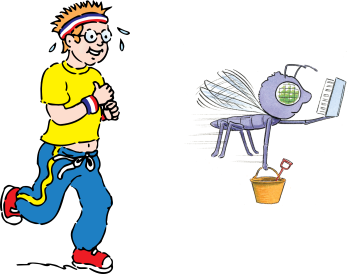 Summer Reading: Catch the Reading Bug!
Catch the Reading Bug! The Children's Summer Reading program runs through June and July. To get started, stop by the library any time after June 2
nd
to pick up your summer reading log and
Catch the Reading Bug
book bag. Here's how the program works:
Check out books to read at home and write the titles in your reading log. The books must come from Galion Public Library.
For every five books you read, you win a prize!

5 Books: Catch the Reading Bug temporary tattoo
10 Books: Insect Finger Puppets
15 Books: Roly Poly Lady Bugs
20 Books: Bug Flinger Flyer
25 Books: Bug Catcher Craft Kit

Chapter book readers: count your reading time. For every two hours you read, you win a prize!

2 Hours: Catch the Reading Bug temporary tattoo
4 Hours: Insect Finger Puppets
6 Hours: Roly Poly Lady Bugs
8 Hours: Bug Flinger Flyer
10 Hours: Bug Catcher Craft Kit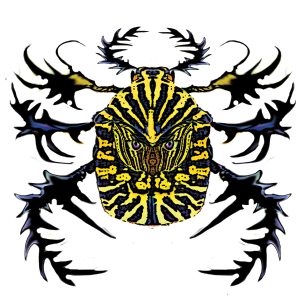 Metamorphosis @ Your Library
Read great books! Win great prizes! Sign up at the library's main desk. (You'll get a signup prize!) Read books from the library (of course). For each book you read, fill out a book-rating form. Each week we'll have a drawing for two $10 gift certificates from cool places like Wendy's, Barnes & Noble, Kohl's, Toys 'Я' Us, Pizza Hut, Bath & Body, Rite Aid, Off-Center Café, Pop's Sweet Shoppe, Family Video, and many more! We'll keep all entries for the Grand Prize Drawing for a $50 Barnes & Noble gift certificate at the End of Summer Reading party. Teens in grades 6-12 are eligible.
Summer Reading: Some Like It Hot!
Enjoy the long hot summer reading books from your library. When you are dreaming of far-off beaches, don't forget your book! Our Adult Summer Reading program runs from June 1
st
to August 1
st
, 2008. You must be 18 to participate in this free program. All you need to do is sign up, and then fill out drawing slips as you read books over the summer. We have two drawings every Friday, so you can bring your slips into the library when it is convenient for you. We keep all the drawing slips for the big grand prize drawing at the end of the summer reading program.
The prizes are all gift cards:
June 6th: Drug Mart, Burger King
June 13th: Pop's Sweet Shop, Taylor's
June 20th: Geyer's, Wendy's
June 27th: Evergreen Co., Varsity Grill
July 3rd: Circle K, Marathon
July 11th: Barnes & Noble
July 18th: Wal-Mart, JC Penney
July 25th: Cinemark, Home Depot
GRAND PRIZE DRAWING, $50 gift cards August 1st: Kohl's, BP Gas Card
Reading Bug Blast!
Join us on the library lawn for crafts, games, food, and fun!
Wed, Jun 11th, 1-3pm
.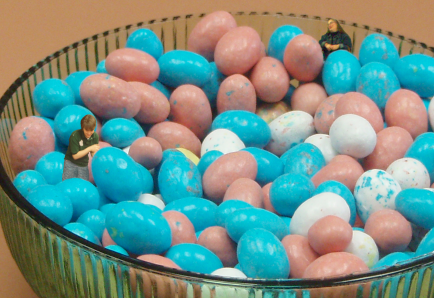 Morph Your Photographs: Digital Photo Manipulation
Learn how to change your digital photos into great artwork using photo manipulation software! You'll learn techniques such as using layers, selective erasing, outlining, and scaling objects to get the effect you want. You do not have to have a digital camera to participate. Afterward we'll post some photos on our library website for you to alter and enter into our
Transformations
art show at the library!
We will be using The Gimp (which is a free download) for the program, but you can enter the contest using any image manipulation software you like. Registration is required for this program.
Thu, Jun 12th, 6:30-8:15pm
.
Mark Wade: Ventriloquist
The Friends of the Galion Public Library presents:
BEE Your Best @ Your Library
. Ventriloquist Mark Wade says this show will BUG you, but in a good way! Meet Bernie, the world's only reading bee; Lucinda, a classy lady bug; and other six-legged critters that talk for themselves!
Wed, Jun 18th at 2:30pm
and
Wed, Jun 18th at 6pm
.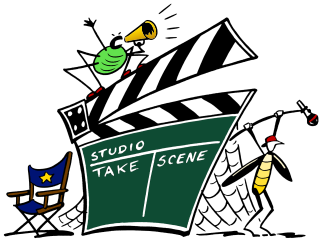 Big Bug Film Festival
The horror! See giant bugs from outer space eat entire cities!
The 50s were the heyday of the big bug horror films. Today many of these films are cult classics. Come to be scared, or at least have a good laugh over the cheesy special effects. Registration not required, just come.
Sat, Jul 12th, 1-4pm
.
Dr. Insecta: Catch the Reading Bug
The Amazing Maxwell, magician, brings this ed -FUN cational program! Meet
Read-a
the talking lady bug; witness a child-to-bug
metamorphosis
, and see live bizarre insects (in a cage, of course).
Wed, Jun 25th at 2pm
and
Wed, Jun 25th at 6:30pm
.
Backyard Bugs!
Lowe Volk Park presents:
Backyard Bugs!
Wed, Jul 9th at 7pm
and
Wed, Jul 9th at 1pm
.
Dancing like the Stars!
As times have changed, so have the popular dances, and you can learn them in this cool class. From the Virginia Reel to the Stroll, from Disco to Hip Hop, learn the steps and the history. Registration is required. Refreshments will be served.
Thu, Aug 14th, 6:30-8:15pm
.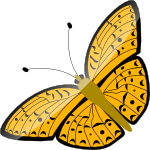 Monarch Meadow Butterfly Farm
Owner Penny Strine teaches in fun ways how butterflies eat, how they change from caterpillar to butterfly, and what it is like to see through butterfly eyes. She'll bring life samples of butterflies from her farm!
Wed, Jul 23rd at 1pm
.
End of Summer Reading Party
We'll say
So long
to summer with food, contests, games, and fun. We'll have door prize drawings as well as our drawing for the Summer Reading Grand Prize: a $50 gift certificate to Barnes & Noble. Registration is required.
Fri, Aug 15th, 7-10pm
.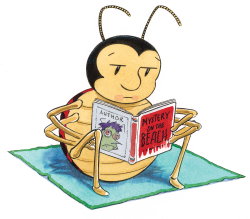 Buggy About Books!
Magician Jim Kleefeld will reveal through magic the ants' favorite author, a firefly transformation, and a spider web secret.
Wed, Jul 30th at 6:30pm
and
Wed, Jul 30th at 1pm
.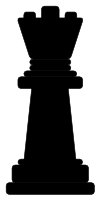 Game/Chess Night
Need something to do? Join us for our game nights three Thursdays this Summer. For teens in grades 6-12. Bring a favorite board game
or
hand-held game, such as Game Boy, DS, etc. No registration needed. Refreshments served. Bring your friends!
Thu, Aug 28th, 6:30-8pm
,
Thu, Jun 5th, 6:30-8:15pm
, and
Thu, Jul 24th, 6:30-8:15pm
.