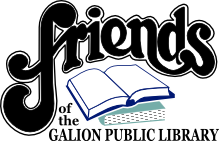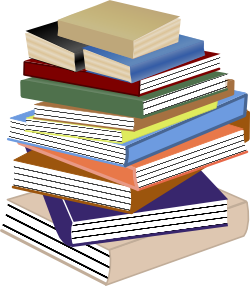 Used Book Sale
The Friends of the Library will be holding their fall Used Book Sale in the Community Room at the library.
Sat, Nov 8th, 9-4pm
,
Fri, Nov 7th, 9-5pm
, and
Thu, Nov 6th, 9-8pm
.
Gingerbread House Contest
The Galion Public Library is holding a Gingerbread House Contest. Entries should be made from edible materials, must be here at the library by 5pm on December 9
th
, and will be on display during our Holiday Open House that evening. There are contest categories for children (up to age 10), teens (11-17), and adults, with Barnes & Noble gift certificates for the winners. (Contestants must do their own work.) Organizations and businesses are also encouraged to submit houses for display.
Twilight Party
If you know who the Cullens are and have chosen to be on Team Jacob or Team Edward, you may be interested in this party for fans of the best-selling series Twilight. Join other fans at the library to enjoy Cliff Diving for Twilight Trivia, taste Bella's Sweetheart Punch, and view trailers for the upcoming movie. Door prizes will be awarded. Registration is required, but there is no charge for this program.
Fri, Nov 14th, 7-9pm
.
Teen Board Shopping Trip
The Teen Board will be taking a trip to Barnes & Noble to purchase materials for the Young Adult collection. If you are interested in being a part of the Teen Board, speak to Ellen.
Sat, Nov 15th
.
Closing @ 5pm
The library will close early on the evening before the holiday.
Wed, Nov 26th at 5pm
and
Wed, Dec 31st at 5pm
.
Closed
The library will be closed for the holiday.
Thu, Nov 27th,
Fri, Nov 28th,
Wed, Dec 24th,
Thu, Dec 25th,
Thu, Jan 1st,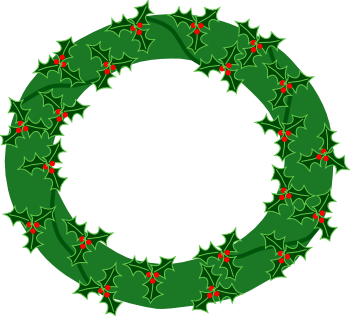 Holiday Open House
Be sure to come in to the library for our holiday open house on Tuesday, December 9
th
from 5:30 - 8:30. The gingerbread house entries will be on display all evening. Carriage Rides start at 6:00, and there will be a special story time at 6:30. Santa will be here at 7:15. We'll also be serving punch and cookies and showing the movie Polar Express.
Twelve Days of Christmas
The
Friends of the Library
will be raffling off a dozen items during the holiday season. Tickets are on sale now.
Toddler/Preschool Story Time
The Toddler and Preschool Story Time is held at the library on Wednesdays at 10:30 am. Stories, crafts, and fun!
Family Story Time
Parents, come in to the library with your children on Tuesdays at 6:30pm for stories, crafts, and family fun together. Family Story Time is designed for family interaction, so the craft is more difficult than what we do at the Toddler/Preschool Story Time.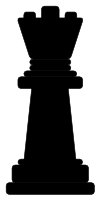 Spring Chess Dates
Here are the teen chess dates for the first part of 2009.
Thu, Jan 8th, 6-8:15pm
Thu, Jan 22nd, 6-8:15pm
Thu, Feb 5th, 6-8:15pm
Thu, Feb 19th, 6-8:15pm
Thu, Mar 5th, 6-8:15pm
Thu, Mar 19th, 6-8:15pm
Thu, Apr 2nd, 6-8:15pm
Thu, Apr 16th, 6-8:15pm
Thu, May 7th, 6-8:15pm
Thu, May 21st, 6-8:15pm

Anime Club
Films, speakers, food, and cosplay. No registration required, just come.
Thu, Sep 18th, 6:30-8:15pm
Thu, Oct 2nd, 6:30-8:15pm
Mon, Nov 17th, 6:30-8:15pm
Mon, Dec 8th, 6:30-8:15pm
Mon, Jan 5th, 6:30-8:15pm
Mon, Feb 2nd, 6:30-8:15pm
Mon, Mar 2nd, 6:30-8:15pm
Mon, Apr 6th, 6:30-8:15pm
Mon, May 4th, 6:30-8:15pm