Toddler/Preschool Story Time
The Toddler and Preschool Story Time is held at the library on Wednesdays at 10:30 am. Stories, crafts, and fun!
Family Story Time
Parents, come in to the library with your children on Tuesdays at 6:30pm for stories, crafts, and family fun together. Family Story Time is designed for family interaction, so the craft is more difficult than what we do at the Toddler/Preschool Story Time.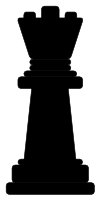 Spring Chess Dates
Here are the teen chess dates for the first part of 2009.
Thu, Jan 8th, 6-8:15pm
Thu, Jan 22nd, 6-8:15pm
Thu, Feb 5th, 6-8:15pm
Thu, Feb 19th, 6-8:15pm
Thu, Mar 5th, 6-8:15pm
Thu, Mar 19th, 6-8:15pm
Thu, Apr 2nd, 6-8:15pm
Thu, Apr 16th, 6-8:15pm
Thu, May 7th, 6-8:15pm
Thu, May 21st, 6-8:15pm

Anime Club
Films, speakers, food, and cosplay. No registration required, just come.
Mon, Dec 8th, 6:30-8:15pm
Mon, Jan 5th, 6:30-8:15pm
Mon, Feb 2nd, 6:30-8:15pm
Mon, Mar 2nd, 6:30-8:15pm
Mon, Apr 6th, 6:30-8:15pm
Mon, May 4th, 6:30-8:15pm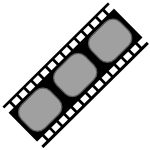 Movie at the Library
Join us in the community room for an afternoon movie matinee. We'll watch the movie together on our big screen. Refreshments are provided.
Tue, Dec 9th at 5:30pm,
Sat, Dec 13th at 1pm,
Sat, Jan 10th at 1pm,
Sat, Feb 14th at 1pm,
Sat, Mar 14th at 1pm,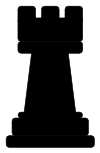 Spring Chess Tournament
Test your skills against other players! Teens in grades 6-12 are invited to this Swiss-system tournament in which there are no eliminations.
Note: this event has been postponed. The new date will be announced once it has been rescheduled.
Points are assigned for each player's win, loss, or draw, and after four rounds the player with the highest score wins! Prizes will be awarded for participation and for the three highest scores. Refreshments will be served. There is no cost to enter, but registration is required.
Sat, Mar 21st, 11-5pm,
Thu, Apr 9th at 6:30pm,
Thu, Apr 16th at 6:30pm,
Book Discussion Group
Our
first-Thursday book discussion group
now meets at the library. Each month we all read the same book then come together to discuss it. If you are interested in joining the group, contact
Cyndi
Thu, Dec 4th at 6:30pm,
Thu, Feb 5th at 6:30pm,
Thu, Mar 5th at 6:30pm,
Thu, Apr 2nd at 6:30pm,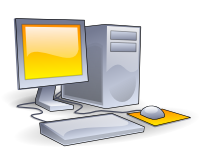 Winter/Spring Computer Classes
We've scheduled our computer classes for February, March, and April. Topics covered include the internet and world wide web, basic word processing (typing up things you're going to print out on paper), and Windows XP. Classes are $2 per person per class and generally last 2-2.5 hours. Signup sheets are at the main desk.

Bead it Up!
Girls and boys in grades 3-6, come
Bead it Up!
Join us for a creative time to make a bracelet that's all you! We will have plenty of beads to choose from for boys and for girls, so drop in and make your own one-of-a-kind bracelet. There is no charge for this program, but registration is required. Sign up now at the Children's Room desk.
Sat, Jan 31st, 2-3pm
.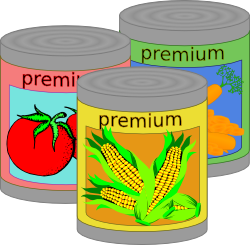 Food for Fines
The Galion Public Library will be accepting non-perishable food products in lieu of cash for the payment of overdue fines during the month of February, 2009. All the collected food will be donated to a local food bank. Only overdue fines (
not
lost item charges or other fees) are eligible. Please donate an amount of food in keeping with the size of your fine, and remember that foods with expired use-by dates cannot be given to those in need.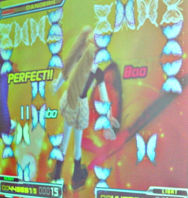 Plugged and Unplugged Game Night
Come in after hours for an evening of board games and video games. We'll play DDR, Rock Band, Guitar Hero, and others (depending on availability). Refreshments will be served. For teens in grades 7-12. Registration is required.
Fri, Feb 6th, 7-10pm
.
Positive Employment Preparation Workshop
Unemployed? Perhaps this free all-day workshop can help. Topics covered include assessing your skills, searching for jobs, filling out applications, sharpening up your resume, interviewing, and attending job fairs. Registration is required. Lunch will be provided.
Fri, Feb 13th, 9:30-4pm
.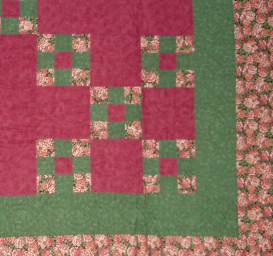 Win a Quilt for Mothers' Day
The Friends of the Library are raffling off a hand-stitched Mennonite quilt, which is on display at the library. Tickets are $1, or six for $5.
Book Chat
Join us here at the library for an informal book chat. We'll discuss books we've been reading and share recommendations.
Fri, Feb 27th at 10am
.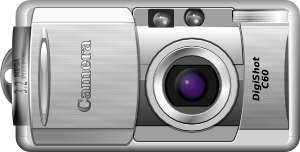 Photography Workshop
Are you interested in photography? The library will be hosting a workshop, conducted by Brian Foley of Photography in Focus. Cameras are optional.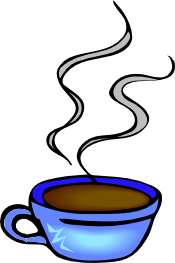 Social Hour
We would like to hear from you! Join us for tea and coffee and help us plan adult-oriented library programs for 2009. Would you enjoy crafts, games, new projects, or just a meeting place to socialize? Let us know what you think.
Mon, Mar 30th, 6-7pm
.
Tale of Desperaux Party
Come celebrate a mouse with a big heart... and ears! If you are a boy or girl in grades 3-6, please join us for crafts, games, and a door prize! Registration is required.
Sat, Mar 28th, 2-3:30pm
.

Staff Inservice
The library will be closed all day for a staff inservice. (Items may still be returned in the book drop.)
Fri, May 15th
.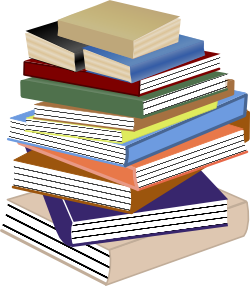 Friends of the Library Used Book Sale
The friends of the library will be holding their spring book sale the last week of May. Watch this space for specific dates.