Job Openings at the Library
Cupcake Decorating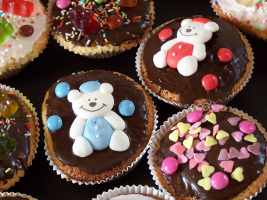 Join Laura Johnson for this free cupcake decorating class. Each participant will decorate two spring-themed cupcakes to take home. Class size is limited, so call the library or stop by the main desk today to reserve your seat. For ages 12-18.
Fri, Apr 4th, 4:30-5:30pm
.
Healthcare Marketplace Individual Sessions
Do you have questions or concerns about the new Healthcare Marketplace (a.k.a.
Obamacare
)? CareNet Navigator Michael Culp will offer one-on-one sessions in the Staff Room on
Mondays from 10—Noon
. He will work with anyone who wants to apply for the Healthcare Marketplace.
Navigators have knowledge of all QHP options, as well as Medicaid, CHIP, and behavioral health plans (if applicable). Additionally, Navigators conduct outreach and education; provide fair, impartial information on all QHP options; provide culturally and linguistically competent information in a manner that is accessible for all; and refer grievances and appeals to appropriate state and federal authorities.
Bookmark Design Contest
Design a bookmark to help us celebrate National Library Week. Templates and rules will be available at the main desk. Submissions may be dropped off at the main desk during library hours throughout National Library Week,
Monday, April 14th - Friday, April 19th
. Judging will take place and the winner will be announced on Friday. The winner will receive a $25 gift card, and their entry will be copied and distributed to patrons. Small prizes will be given to the 2
nd
and 3
rd
place winners.
"Guess the Amount" Jar
A jar of candy will be located at the front desk all day. Patrons are invited to guess the number of candies in the jar. The first correct answer we pull will win the jar of delicious sweets, in celebration of National Library Week. Tue, Apr 15th.
Blind Date with a Book
Help us celebrate National Library Week by going on a blind date... with a book. Staff members will select some of their favorite books and wrap them in plain paper (bearing only the staff member's name who picked the book) with the bar code revealed for the check-out scan, so it will be a surprise when you get the book home. Wed, Apr 16th.
Guess the Book
Help us celebrate National Library Week by playing our game of Guess the Book. Quotes taken from books will be displayed. Guess which book the quotes are from on a provided sheet. Whoever gets the most correct answers wins a $10 gift card. Thu, Apr 17th.
Letter to a Librarian
We'll provide the paper. You provide the words. Write your thoughts about the library and its staff, how they've helped you, how the library has impacted your life, etc. Some of these will be shared on book-end displays. Fri, Apr 18th.
Patron Appreciation Day
We'll bring National Library Week to a close by giving back to you, our patrons. Cake and lemonade will be served across from the main desk to anyone who drops by. At this time, the winning bookmarks will also be ready for the taking, and signs congratulating the week's winners will be on display around the refreshment area. Sat, Apr 19th, 1-4pm.
Book Signing: April Boyer
Come meet April Boyer and discuss her self-published book, In His Shadow, about her faith and experiences surviving breast cancer.

Do you want to meet a local author? Has cancer affected your life? Are you interested in the treatment and recovery process of cancer? If you answered yes to these questions, you won't want to miss April Boyer's book signing.

Originally a blog written as an open diary on the highs and lows of her breast cancer journey, the book follows the diagnosis, treatment, and stages of April's cancer. Boyer describes her writing as raw and full of the truths of cancer. She gives the reader healing words of comfort and hope while expressing how God helped her get through the toughest part of her life.

Copies of the book will be available for purchase. No registration is required for this event; simply stop by at any time during Boyer's visit.

April Boyer is from Ashland, Ohio.
Fifth Annual Poetry Contest
Submissions for the poetry contest will be accepted during National Library Week, April 14th-19th.
In honor of National Poetry Month in April, we encourage poets aged 18 years and older to submit an original poem for a chance to win this popular contest.
Each poet will be permitted to enter only one poem for the judges' consideration. Submitted poetry must be:
an original creation of the submitter
typewritten
no more than 40 lines in length
never previously published
Poems will be judged on thoughtfulness, grammar, tone, creativity, style and appearance. No additional artwork, please.
Prizes will be awarded for 1st, 2nd, and 3rd place poems. Winning poems will also be displayed at the library and on our web site.
Contact
Cassie
if you have any questions about the Poetry Contest.
Heartbleed (GPL Website Safe)
As you have probably read by now, a major security vulnerability was discovered earlier this week. Most of the websites in the world were vulnerable, and the bad guys have everyone's password.
In a nutshell, the Heartbleed vulnerability has allowed attackers to access the private memory of most of the web servers on the internet and retrieve whatever information was there, including the usernames and passwords and other account details of anyone who used the vulnerable websites for the last two years.
We are pleased to report that the Galion Public Library website was not and is not vulnerable. Our main website does not have any kind of login or contain any private information, and our Library Catalog does not use OpenSSL, and our CGI server uses OpenSSL 0.9.8, which never had the bug, and does not use it for web traffic in any case.
However, other websites that you probably use were vulnerable. (Major sites that have announced they were vulnerable include Google, Yahoo, and Facebook, among others.)
The main take-home point here is that you need to change your passwords for pretty much any websites that you have used within the last two years. For more information about the Heartbleed bug, see
Wikipedia
,
heartbleed.com
, or
Explain xkcd
.
Photo Galleries Updated
Comedy Movie Screening
Let's be honest: we could all use some comedy relief after tax season. We've got you covered. Come in and watch a comedy movie on our big screen.
Enjoy some light refreshments and relax. This program is for adults. Call or stop by the main desk to sign up for this free event.
Wed, May 7th, 6-8pm
.
Book Sale
The
Friends
will be holding their bi-annual public used book sale.
Thu, May 22nd, 9-8pm
Fri, May 23rd, 9-5pm
Sat, May 24th, 9-Noon,
Poetry Contest Results
Upcycling Class
Does turning something old into something new interest you? Consider joining us for one of our Upcycling classes with Laura Johnson. Learn some of the basics of creating new and useful things out of old things you might have thrown away. Laura will show you how to turn an old button up shirt into a chic new apron. All supplies will be provided. This event is free, but registration is required. Call or stop by the main desk to register. Mon, May 5th, 4-6pm and Mon, May 12th, 4-6pm.
Blood Drive

The library will host a Blood Drive in the community room. Please call 1-800-RED-CROSS to make an appointment. (Walk-ins may be accepted as the schedule allows.)
Thu, May 29th, 10-Noon
.
Movie Night
Enjoy a free showing of
a popular movie
on our big screen. Ask at the desk for the title. Refreshments will be served.
Sat, Jul 19th, 2-4pm
.
Author Event and Book Signing
John McGuire will be available upstairs to sign copies of his new book, The Fixer: Iron Mountain. Sat, Jul 5th, 1-3pm.
Bingo for Books
Play for your chance to win free copies of books by popular authors, including best-selling novels as well as non-fiction titles. Light refreshments will be served. For ages 18 and older. This event is free, but registration is required since space is limited. Call the library or stop by the main desk to sign up. Tue, Mar 11th, 6:30-8pm and Wed, Jun 4th, 6:30-8pm.
Escape from Mr. Lemoncello's Library
Join us for a fun scavenger hunt based on the book by Chris Grabenstein. For grades 3-6. Registration is required. Call or stop by the children's room to sign up. Sat, May 17th, 2-4pm.
Splat the Cat Activity Time
Registration is required. For grades K-2, but please bring an adult with you. Sat, May 3rd, 2-3:30pm.
Fizz Boom Read: Summer Reading 2014
Children up to age 12 can register beginning May 31st. Pick up your reading log, book bag, a bookmark, and books to read.
From June 1st through July 26th, use your reading log to mark any day that you read at least ten minutes. Beginning readers and -pre-readers may count days on which books are read to them.
After you have read for five days and marked them on your calendar, bring the log back to the library to receive a prize and get your reading log stamped.
| When You Read | You Will Receive |
| --- | --- |
| 5 days | Temporary Tattoo |
| 10 days | Free Book |
| 15 days | Fizz, Boom, Read! Button |
| 20 days | Insect Finger Puppet |
| 25 days | Puzzle Ball, Party Invitation* |
| 50 days | Free Book |
SRP 2014
Register beginning May 31st at the children's desk (downstairs).
After reading a book, fill out a review form and place it in one of the boxes for the weekly prize drawing of your choice. You may submit up to 10 book reviews per week. All entries will be saved for the final Grand Prize drawings.
Each time you submit a review, get your reading log stamped. When you hare read and reviewed five books, you will receive a free book. After ten books, you can choose a second free book or a certificate worth $5 off overdue fines on your library card.
Participate in any of our special summer events and receive a bonus ticket to enter into a weekly drawing of your choice.
Drawing Date
Prize A
Prize B
June 13th
$10 Cinemark
$10 Galion Community Theatre
June 20th
$10 Starbucks
$10 Barnes & Noble
June 27th
$10 iTunes
$10 GameStop
July 3rd
$10 Menchie's
$10 Cinemark
July 11th
$10 Taco Bell
$10 Amazon
July 18th
$10 Wendy's
$10 Barnes & Noble
July 25th
$10 Subway
$10 Speedway
Grand Prize

July 31st

$25 Amazon
$25 Cinemark
Individuals ages 12-18 may participate in the teen summer reading program. You may only participate in one summer reading program. (6th graders from the 2013-2014 school year may participate in either the children's or teen program; 2014 grads may participate in either the teen or adult program; but you cannot participate in both during the same summer.) No teen may win more than two weekly drawings. Reviewed books should be on your reading level. Books can be print books or audio books. Limit 10 book review submissions per teen per week. Bonus tickets from events do not count against the limit of 10 per week.
Mad Science: Adult Summer Reading 2014
Summer Reading is coming up fast. Watch this space for more information.
Summer Reading 2014
Plein Aire Art Show
An art show on the library lawn is being planned by the Brush and Palette Club. Over 200 invitations have been sent out to various artists throughout the surrounding area. Watch this space for more information as summer approaches. Sat, Jun 28th.
Book Chat
Looking for something new to read? Join us the last Friday of the month. We'll discuss bestsellers, books we're currently reading, and books that are new at the library. We also serve coffee and baked treats. 10am the last Friday of each month.
Fri, Mar 28th at 10am
Fri, Apr 25th at 10am
Fri, May 30th at 10am
Fri, Jun 27th at 10am
Fri, Jul 25th at 10am
Fri, Aug 29th at 10am
Fri, Sep 26th at 10am
Fri, Oct 31st at 10am
Board of Trustees
The board meets at the library at 4pm on the third Monday of each month.
Spring Chess Club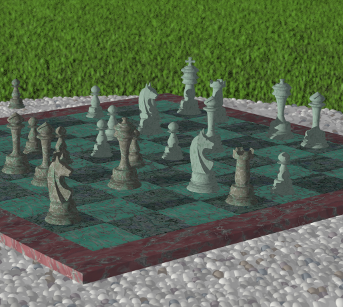 With the help of our chess master Mark Papenhausen and other club members, players can learn new strategies, face new opponents, and compete for the top rungs in our ongoing
ladder tournament
. New members in grades 4-12 are invited to join at any time. Refreshments are provided. You don't need to register for this: it's OK to just show up.
Thu, Mar 20th, 6:30-8pm
Thu, Apr 17th, 6:30-8pm
Thu, May 15th, 6:30-8pm
Storytime
Join us
Mondays at 6:30pm
,
Tuesdays at 10:30am
, and
Wednesdays at 10:30am
for stories, songs, crafts, and lots of fun. Spring storytimes in 2014 are planned from
January 13th through April 16th
, plus
April 28th, 29th, and 30th
.
Closed

The library will be closed in observance of the holiday.
Mon, May 26th,
Fri, Jul 4th,
Mon, Sep 1st,
Thu, Nov 27th,
Fri, Nov 28th,
Wed, Dec 24th,
Thu, Dec 25th,
Thu, Jan 1st,
Mon, May 25th,
Sat, Jul 4th,
Mon, Sep 7th,
Thu, Nov 26th,
Fri, Nov 27th,
Thu, Dec 24th,
Fri, Dec 25th,
Anime Club Thursdays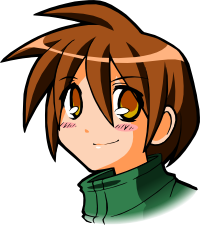 Join us the
second Thursday
of each month to watch anime, discuss manga and graphic novels, learn about Japanese culture, and more. For teens in grades 7-12. Cosplay is optional. New members are always welcome. There is no need to register: you can just show up.
Thu, Mar 13th, 6:30-8pm
Thu, Apr 10th, 6:30-8pm
Thu, May 8th, 6:30-8pm
Book Discussion
Contact
Cyndi
for more details and to find out what the
Book of the Month
will be.
Thu, Apr 3rd at 6:30pm
Thu, Jun 5th at 6:30pm,
Thu, Jul 3rd at 6:30pm
Thu, Aug 7th at 6:30pm
Thu, Sep 4th at 6:30pm