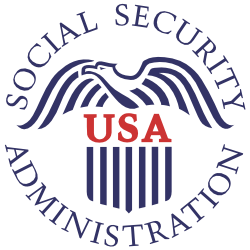 Social Security program
A representative of the
SSA
will be offering an orientation regarding SSA programs and services. Registration is required. Do you know the difference between Social Security and SSI? Are you nearing retirement age? Are you or a family member disabled? Are you confused by the Social Security on-line services? Find out about these questions and more! Join us with your questions and concerns about applying for Social Security services. Register at the main desk.
Wed, Nov 18th at 1pm
.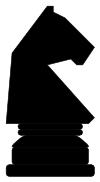 Fall Chess Nights
The ultimate old-school wargame is coming to a library near you. Teens in grades 7-12, join us in the community room. Chess sets and refreshments will be provided. Chess nights are one of our longest-running and most popular teen programs. Come in for a lesson or to test your strategies against new opponents. Registration is not required: you can just show up.
Thu, Nov 5th, 6:30-8:15pm
Thu, Nov 19th, 6:30-8:15pm
Thu, Dec 3rd, 6:30-8:15pm
Thu, Dec 17th, 6:30-8:15pm
First Thursday Book Discussion Group
Our
first-Thursday book discussion group
is starting back up for the fall. Each month we all read the same book then come together to discuss it. Join us here at the library in the community room. Thanks to Sue McFarland and the
Friends
for supplying snacks. For more information, see Cyndi.
Thu, Dec 3rd at 6:30pm,
Thu, Jan 7th at 6:30pm,
Thu, Feb 4th at 6:30pm,

Anime Club
Are you into anime and manga? Join us for films, speakers, food, and cosplay. No registration required, just come.
Mon, Nov 16th, 6:30-8:15pm,
Mon, Nov 23rd, 6:30-8:15pm,
Mon, Dec 7th, 6:30-8:15pm,
Toddler Story Time
The Toddler Story Time is held at the library on Wednesdays at 10:30 am. Stories, crafts, and fun!
Family Story Time
Parents, come in to the library with your children on Tuesdays at 6:30pm for stories, crafts, and family fun together. Family Story Time is designed for family interaction, so the craft is more difficult than what we do at the Toddler Story Time.
Board of Trustees meeting
The Galion Public Library Board of Trustees meets monthly in the Board Room.
Closed
The library will be closed for the holiday.
Thu, Nov 26th,
Fri, Nov 27th,
Thu, Dec 24th,
Fri, Dec 25th,
Fri, Jan 1st,
Holiday Open House
There will be free carriage rides (6-8), gingerbread houses on display (contest judging at 7) and the Drop of the Hat Players from Ashland U (6:30-7:30) on the main floor, children's crafts (6-8) and the Novack Family performing (6-8) in the children's room, and refreshments on both floors. Santa will be in the Community Room at 7.
Tue, Dec 8th, 6-8pm
.
Closing @ 5pm
The library will close early on the evening before the holiday.
Wed, Nov 25th at 5pm
Thu, Dec 31st at 5pm
Preschool Storytimes
Family storytime, for parents and children together, is held on Tuesdays at 6:30pm with stories, crafts, and family fun together. The Toddler Story Time is Wednesdays at 10:30 am.

Winter Croknit
The intermediate Croknit group will be meeting to work on more projects. Contact Becki if you have any questions.
Wed, Jan 6th, 6-7:30pm
.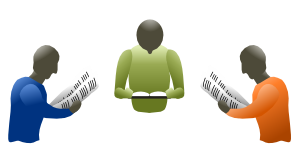 Poetry Chat
Adults and teens are invited to join us in the library's Community Room. Facilitator Doug Green will bring poetry to present for discussion. Sign up at the main desk.
Mon, Jan 25th, 6:30-8pm
.
Book Signing
Walt Williams will be coming to sign copies of his book for you. Watch this space for more information.