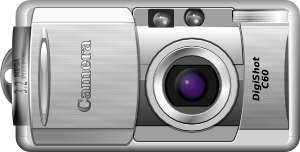 Photography Workshop
Are you interested in photography? The library will be hosting a workshop, conducted by Brian Foley of Photography in Focus. Cameras are optional.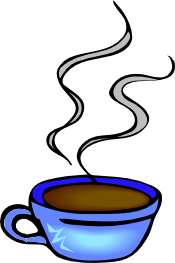 Social Hour
We would like to hear from you! Join us for tea and coffee and help us plan adult-oriented library programs for 2009. Would you enjoy crafts, games, new projects, or just a meeting place to socialize? Let us know what you think.
Mon, Mar 30th, 6-7pm
.
Tale of Desperaux Party
Come celebrate a mouse with a big heart... and ears! If you are a boy or girl in grades 3-6, please join us for crafts, games, and a door prize! Registration is required.
Sat, Mar 28th, 2-3:30pm
.
Book Discussion Group
Our
first-Thursday book discussion group
now meets at the library. Each month we all read the same book then come together to discuss it. If you are interested in joining the group, contact
Cyndi
Thu, Mar 5th at 6:30pm,
Thu, Apr 2nd at 6:30pm,
Thu, May 7th at 6:30pm,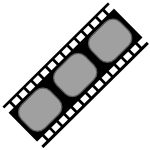 Movie at the Library
Join us in the community room for an afternoon movie matinee. We'll watch the movie together on our big screen. Refreshments are provided.
Sat, Mar 14th at 1pm,
Sat, Apr 11th at 1pm,

Anime Club
Films, speakers, food, and cosplay. No registration required, just come.
Mon, Mar 2nd, 6:30-8:15pm
Mon, Apr 6th, 6:30-8:15pm,
Mon, May 4th, 6:30-8:15pm
Board of Trustees meeting
The Galion Public Library Board of Trustees meets monthly in the Board Room.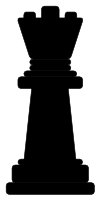 Spring Chess Dates
Here are the teen chess dates for the first part of 2009.
Thu, Mar 5th, 6-8:15pm
Thu, Mar 19th, 6-8:15pm
Thu, Apr 2nd, 6-8:15pm
Thu, Apr 16th, 6-8:15pm
Thu, May 7th, 6-8:15pm
Thu, May 21st, 6-8:15pm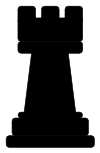 Spring Chess Tournament
Test your skills against other players! Teens in grades 6-12 are invited to this Swiss-system tournament in which there are no eliminations.
Note: this event had to be postponed in March. Here are the new dates.
Points are assigned for each player's win, loss, or draw, and after four rounds the player with the highest score wins! Prizes will be awarded for participation and for the three highest scores. Refreshments will be served. There is no cost to enter, but registration is required.
Sat, Mar 21st, 11-5pm,
Thu, Apr 9th at 6:30pm,
Thu, Apr 16th at 6:30pm,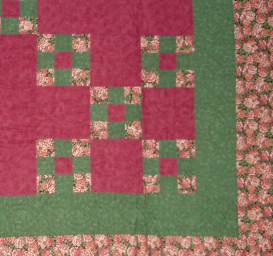 Win a Quilt for Mothers' Day
The Friends of the Library are raffling off a hand-stitched Mennonite quilt, which is on display at the library. Tickets are $1, or six for $5.
Book Chat
Join us here at the library for an informal book chat. We'll discuss books we've been reading and share recommendations.

Staff Inservice
The library will be closed all day for a staff inservice. (Items may still be returned in the book drop.)
Fri, May 15th
.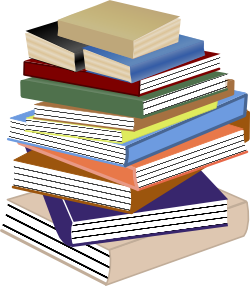 Friends of the Library Used Book Sale
The friends of the library will be holding their spring book sale the last week of May. There are more videos than usual this time, so be sure to check it out.
Fri, May 29th, 9-5pm
,
Thu, May 28th, 9-8pm
, and
Sat, May 30th, 9-2pm
.
Poetry Contest
To celebrate National Library Week and National Poetry Month, the library will be holding a poetry contest. You must be over 18 years of age to enter. Submit your poems by April 11
th
. Judging will be April 18
th
at 2pm. There is no limit on the number of entries, but you must register at the main desk with your name, phone number, and age. The prize for the winning entry will be a $25 Barnes & Noble gift card.
Read For Fines
In celebration of National Library Week, the library will be holding a Read For Fines program April 13
th
-18
th
. Wipe 25¢ from your overdue fines for each 15 minutes of reading, $1 for each hour of reading. To be eligible for the program, reading must be done in the library. Only overdue fines are eligible to be erased, not lost or damaged items or other fees.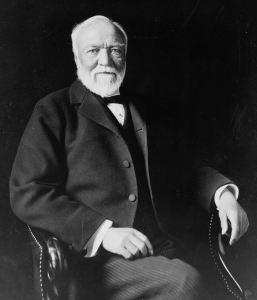 Andrew Carnegie Program
Ken Hammontree of Living History Productions will portray
Andrew Carnegie
, the wealthy industrialist who gave away most of his money to fund the establishment of libraries, universities, and schools, throughout the United States and abroad. Our own library building was built with Carnegie funds. Join us to chat with
Andrew
and see this entertaining and enlightening presentation.
Sat, Apr 18th, 2-3pm
.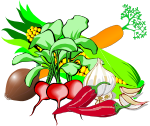 How to Start a Vegetable Garden
Do you want to save money? Do you want to eat healthier foods? Call or stop by the library today and register for this program. Steve Prochaska, from the Crawford County OSU Extension Office, was instrumental in starting community gardens in Crawford County. He invites attendees to bring questions, supplies, containers, tools, etc. to the workshop.
Mon, Apr 13th, 6:30-8pm
.
Teen Board Meeting
We will talk about Summer Reading 2009,
Express Yourself @ Your Library
, and make other plans.
Wed, Apr 8th, 3:30-5pm
.
Poetry Cafe
Young
Poes, Wordsworths, and Dickinsons
will be in the spotlight. Bring in your original poetry to read aloud in a relaxing, coffeehouse atmosphere. Teens who want to read a favorite poem written by someone else are also welcome. Area guitarist and singer Brad Williams of the group Faces Made for Radio will also be on hand to provide music, poetry and his insights into the writing process. Door prizes will be awarded as well as prizes for the best original poetry presented that evening. There is no cost for this program, but registration is required. Refreshments will be served.
Thu, Apr 23rd, 6:30-8:15pm
.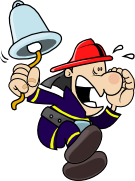 What Do I Do in Case of an Emergency?
The Red Cross will present basic emergency training. Watch this space for more information.
Sat, May 16th
.
Closed
The library will be closed for the holiday.
Mon, May 25th,
Sat, Jul 4th,
Mon, Sep 7th,
Thu, Nov 26th,
Fri, Nov 27th,
Thu, Dec 24th,
Fri, Dec 25th,
Toddler/Preschool Story Time
The Toddler and Preschool Story Time is held at the library on Wednesdays at 10:30 am. Stories, crafts, and fun!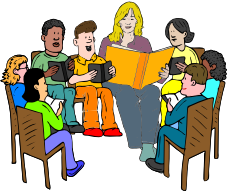 Family Story Time
Parents, come in to the library with your children on Tuesdays at 6:30pm for stories, crafts, and family fun together. Family Story Time is designed for family interaction, so the craft is more difficult than what we do at the Toddler/Preschool Story Time.
Closing @ 5pm
The library will close early on the evening before the holiday.
Thu, Dec 31st at 5pm
.