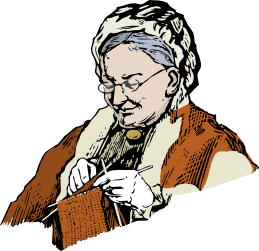 Creative Crafters
We're looking for all knitters and crocheters, or those who want to learn the basics. Come join us in making a difference at Christmas. For our next project we'll be making lap blankets for nursing home residents. Bring your needles. Any scrap yarn you bring is appreciated. The class is limited to 12-15 participants. Call Twila (419-468-6976) or Peg (419-468-3089) for sign-up or more information. Please sign up by August 27
th
.
Wed, Sep 1st, 6-7:30pm
Wed, Sep 8th, 6-7:30pm
Wed, Sep 15th, 6-7:30pm
Wed, Sep 22nd, 6-7:30pm
Wed, Sep 29th, 6-7:30pm
Wed, Oct 6th, 6-7:30pm
Wed, Oct 13th, 6-7:30pm
Family Story Time
Join us on Tuesdays at 6:30pm for songs, stories, crafts, and fun!
Preschool Story Time
Wednesdays at 10:30am, enjoy songs, stories, and crafts with other preschoolers!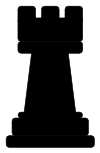 Chess Club
Thu, Sep 2nd, 6:30-8:15pm
Thu, Sep 16th, 6:30-8:15pm
Thu, Oct 14th, 6:30-8:15pm
Thu, Oct 28th, 6:30-8:15pm
Thu, Nov 4th, 6:30-8:15pm
Thu, Nov 18th, 6:30-8:15pm
Thu, Dec 2nd, 6:30-8:15pm
Thu, Dec 16th, 6:30-8:15pm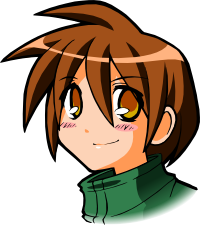 GPL Anime Club
Anime, manga, writing, cosplay, and all things Japanese.
Mon, Sep 20th, 6:30-8:15pm
Mon, Oct 4th, 6:30-8:15pm
Mon, Nov 1st, 6:30-8:15pm
Mon, Dec 6th, 6:30-8:15pm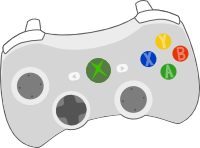 Game Night
Come to the library for a game night of epic proportions. Stickman's, our local game store, will provide new games and old favorites to try out, and Showplace Rentals will be providing the televisions. Refreshments will be provided. The program is free, but registration is required.
Sat, Sep 18th, 7-10pm
.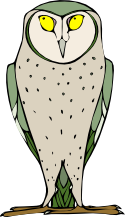 All About Owls
Kids in grades 3-6, come celebrate the opening of the movie Legend of the Guardians, based on the popular children's book series by Kathryn Lasky. We will make owl crafts, play owl games and dissect a virtual owl pellet! There will be prizes for all and a grand prize drawing for a copy of the first book in the Ga'Hoole series. There is no cost for this program, but registration is necessary.
Sat, Sep 18th, 2-4pm
.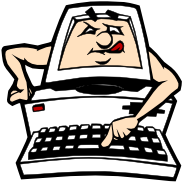 Fall Computer Classes
If you haven't yet learned to use computers, maybe now is the time. Let us introduce you to the basics.
We've scheduled our fall computer classes.
It's just $2 per person for each one-time 2½-hour introductory class. Each class covers a different topic, so you don't necessarily need to catch them all in order. Stop by the main desk to sign up.
Job Opening: Maintenance
We currently have a
job opening for maintenance of the building and grounds
.
Responsible to: Director
Qualifications: Preferred background in maintenance or a solid background in building repair and grounds work. Able to work 20-25 hours a week during the early mornings plus all other hours and days as needed.
Knowledge, Skills, & Abilities: Knowledge of basic maintenance skills. Ability to do small building repairs. Must be able to mow, weed, and shovel snow when necessary. Must be able to seek out needed repairs and maintenance work. Must have ability to take direction and work with others.
Duties and Responsibilities: Serves as the sole maintenance person for the Galion Public Library building and grounds.
Does regular maintenance on the building, such as replacing lights and batteries. Does painting and carpentry repairs as needed.
Conducts routine inspections and maintenance of the building, including heating and cooling units, roof, parking lot, and elevator.
Keeps maintenance equipment in good working order.
Orders necessary maintenance supplies.
Keeps the Director updated on maintenance, repairs, and supplies and makes suggestions on needed work on building or grounds. Acts on the Director's requests.
Keeps records of repairs and maintenance.
Arranges for other larger repairs or maintenance in conjunction with the Director, keeps records of repair visits, and notifies the city of necessary work.
Maintains grounds and landscaping including mowing, weeding, and seasonal landscaping work.
Shovels snow and salts sidewalks and stairways at any time.
Maintains the attic area, bringing down necessary items at staff request.
Receives emergency alarm calls.
Performs other duties as required.
Positive Employment Preparation Workshop
Unemployed? Perhaps this free workshop can help. Topics covered include tips for filling out job applications, sharpening up your resume, successful interviewing, skills assessment, professional etiquette and job retention. This workshop is being offered in collaboration with the Crawford County OneStop Jobs Plus Career Advancement Staff. Please stop by the circulation desk or call 419-468-3203 to sign-up for the Positive Employment Preparation Workshop. Registration is limited to the first 20 people. REGISTRATION IS REQUIRED.
Tue, Oct 12th, Noon-4pm
.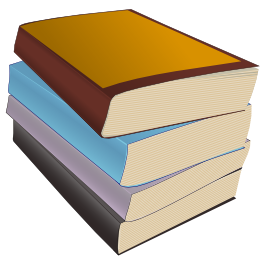 Used Book Sale
The Friends of the Library will be holding their famous fall book sale, here at the library.
Thu, Sep 30th, 9-8pm
Fri, Oct 1st, 9-5pm
Sat, Oct 2nd, 9-Noon,

Harvest Party
Hear spooky stories, create autumn crafts, and play some games. For grades 3-6. Refreshments will be provided. There is no cost for this program, but registration is necessary.
Sat, Oct 16th, 2-4pm
.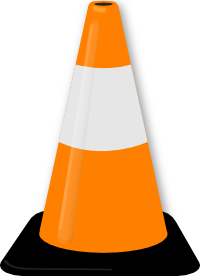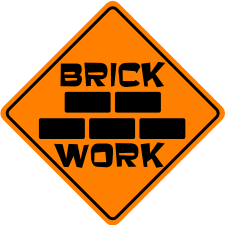 Brick Repairs by Lower Entrance
We're going to be having some much-needed repair work done on the brick work near the ramp. We hope to keep the lower entrance (with the ramp) open most of the time, but there may be moments when it has to be blocked off for one reason or another. The upstairs entrance will remain open during all regular operating hours. Work is scheduled to begin on Wednesday, October 13
th
and will continue until it is completed. Thanks for your patience.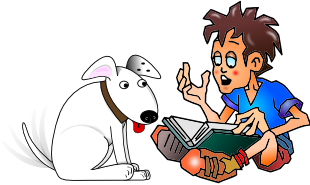 Tail-Waggin' Tutors
Reading to a completely non-judgmental audience calms children so they can practice, gain confidence, and improve their skill in a relaxing environment. Come meet Joyce and her trained and certified therapy dog Griff, who will read with students from 5-6pm on Wednesdays. Parents can sign their children up for a ten-minute session of reading with Griff. Call and speak with the Children's Room staff.
First Thursday Book Discussion
We'll meet at the library and discuss the book.
Thu, Nov 4th at 6:30pm,
Thu, Dec 2nd at 6:30pm,
Music Video Premier Night
This event has been canceled.
Thu, Oct 21st at 6:30pm
.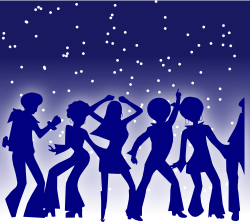 That 60s Murder Mystery Night
Hey, man, put on your love beads and come and spend some time at the Happy Earth Commune, otherwise known as the Galion Public Library, where there will be peace, love.... and murder (what a bummer). Join us for a light, fun mystery including a Dance Groove-Off and Trivia Challenge. You'll need to come in ahead of time to register and choose a character to play. Can you think of a groovier way to spend an evening?
Sat, Oct 23rd, 7-10pm
.
Kiwanis Free Books Kick-Off
The Galion Kiwanis have teamed up with Imagination Library to bring free books to children in Galion. Come to their kick-off event at the library for children and parents. There will be celebrity story tellers on hand, including Mikaela Hunt, a news anchor for the NBC 4 Today Show.
Sat, Oct 30th at 1pm
.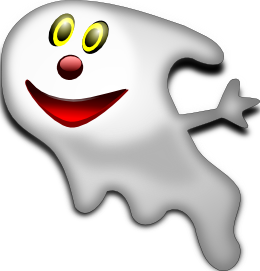 Ghostly Galion
Come join Local Author Rachel Turany Mendell as she shares haunted tales from her upcoming NEW collection about local spectral visitors. Do you have your own Haunted encounter? Ms. Mendell will be available after her presentation to talk one-on-one with attendees. Copies of Ghostly Galion will be available for purchase and signing by Ms. Mendell.
Wed, Oct 27th, 6:30-8:30pm
.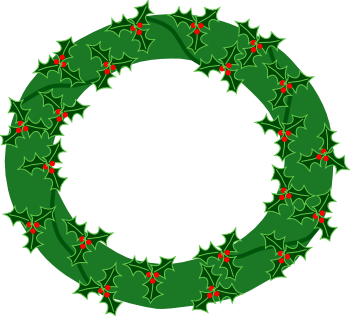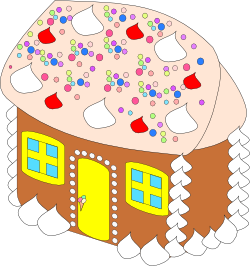 Holiday Open House
Join us for our annual holiday open house. Enjoy the sights and sounds of the holidays! There will be a gingerbread house contest, musical performances, childrens activities and SO MUCH MORE. Holiday Music Schedule: 1:00 - 1:30 Good Company (Barbershop Quartet) 1:30 - 2:00 ShowTunes (High School Show Choir) 2:00 - 2:30 Rinehart Family 2:30 - 3:00 TBA
Sat, Dec 4th, 1-3pm
.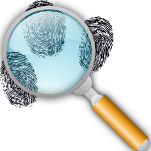 39 Clues Adventure
Solve puzzles that lead to clues throughout the library, just like the Cahill kids in the popular 39 Clues series. Find them all and win the treasure! Refreshments will be provided. There is no cost for this program, but registration is necessary.
Closing @ 5pm
The library will close early on the evening before the holiday.
Genealogy Workshop
If you are looking for a new hobby, want to know more about your family, and don't know how to get started, come to the Galion Public Library for our 2-program genealogy workshop. Accredited Genealogist Peggy Lauritzen will be conducting the workshop. Those wishing to attend should visit the library or call 419-468-3203 to register. The theme for November 15
th
is
Getting Started
, and the theme for November 22
nd
is
Digging Deeper
. Please bring any information you have up to your grandparents.
Mon, Nov 15th, 6:30-8pm
and
Mon, Nov 22nd, 6:30-8pm
.

Closed
The library will be closed for the holiday.
Mon, Sep 6th,
Thu, Nov 25th,
Fri, Nov 26th,
Fri, Dec 24th,
Sat, Dec 25th,
Sat, Jan 1st,
Board of Trustees
The board meets at the library at 4pm on the third Monday of each month.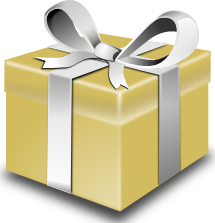 Holiday Bows and Gift-Wrapping Workshop
Join Marcheta Gibson at the library to learn how to make beautiful holiday bows. Ms. Gibson will demonstrate how to make bows for wreaths as well as provide unique ideas for gift wrapping. Registration is required. There is a $5 material fee. Ribbon will be provided during the workshop for registrants. If, however, you have ribbon already for a project at home, please don't hesitate to bring it. Struggling decorating a present? Bring it for one-on-one gift-wrapping advice!
Sat, Dec 11th, 10-Noon
.

Red Cross Bloodmobile
The holidays are a busy time for everyone. It is also a time that the Red Cross realizes a decline in blood donations. Please remember others in need. Donation only takes a short amount of time, but makes a huge difference in many lives!
Tue, Dec 28th, Noon-6pm
.