Board of Trustees meeting
The Galion Public Library Board of Trustees meets monthly in the Board Room.
Closed
The library will be closed for the holiday.
Mon, Sep 7th,
Thu, Nov 26th,
Fri, Nov 27th,
Thu, Dec 24th,
Fri, Dec 25th,
Changes at the Library
The state budget has been finalized. We thank all of you who have supported the library and contacted our governor and state officials, but the board of the Galion Public Library regrets to have to make some changes. The details will be on the
home page
and posted at the desk through the month of August.
Although the libraries will see about an 11% cut rather than the 30% initially feared, this coupled with declining tax revenues will still produce a decline of over 30% from the library's 2008 budget. Unfortunately, this may not be the end of the funding crisis, since tax revenue for the rest of the year may decline further.
With the loss of over 30% of our funding this year, and the possibility of further reductions, the following changes will go into effect on August 1
st
:
Hours of operation will stay the same for now, although this may need to be reevaluated later.
The budget for new materials, frozen while the budget was in limbo, will be partially reinstated, but at a reduced level. Next year the new materials budget will be cut 50%.
To save on our significant postage costs, we will no longer be sending overdue notices by US Mail. (However, the email overdue notice service will still work. If you would like to receive notices by email, stop by the desk and make sure we have your current email address.)
We apologize, but we can no longer continue to provide free copies. Regular one-sided letter-sized black and white copies will be 25¢, and double-sided 35¢
Book fines will be going up to 10¢ per day, and DVD fines back up to $1 per day. The maximum fines will also be increased, so please, get your items back on time! Also, in order to check out, the fines and fees on your account will need to be $1 or less.
A volunteer book-shelving program will be organized sometime in the next few weeks. Watch for more details soon.
All staff will be accepting a salary reduction of 2% across the board, in order to keep most of the staff working. We will also be instituting a hiring freeze, and retiring staff will not be replaced at this time. This includes the positions for which we just finished receiving applications: the positions will not be filled at this time.
Further changes may be needed. The library board will be meeting monthly to monitor the budget and determine what needs to be done. Our top priority is to provide you with the best service we can on the budget that is available.
Learn to Croknit
Are you interested in learning to knit or crochet? Join our crafts circle and try Croknit, an easy stitch that allows you to knit and purl using one needle only. Register at the main desk. We'll need yarn, so if you have some that we could use, bring it along.
Wed, Aug 5th, 6-8pm
.
End of Summer Party: Master the Art of Reading
Join us for games, refreshments, and the grand prize drawing to celebrate the end of the Adult Summer Reading program. With the current funding situation for Ohio libraries, refreshments and snack foods would be greatly appreciated. Please sign up at the main desk if you are planning to attend.
Mon, Aug 3rd, 6-8pm
.
End of Summer Reading Party
As the Summer winds down, teens can come to the library after hours for Karaoke, a Name that Tune contest, games, Freestyle Art and other events. We'll also draw for the Grand Prize in the Summer Reading Program: a $50 gift certificate to Barnes and Noble. Door prizes will also be given and refreshments will be served. Registration is required.
Fri, Aug 14th, 7-10pm
.
First Thursday Book Discussion Group
Our
first-Thursday book discussion group
is starting back up for the fall. Each month we all read the same book then come together to discuss it. Join us here at the library in the community room. For more information see Cyndi.
Thu, Sep 3rd at 6:30pm,
Thu, Oct 1st at 6:30pm,
Thu, Dec 3rd at 6:30pm,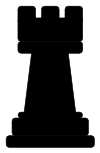 Game Nights: A GPL Summer Tradition!
Bring your friends and your favorite board game, card game or a favorite hand-held game system, such as PSP, DS or Game Boy. We'll provide chess sets and refreshments. No registration, just show up.
Photos from the one in May are in the photo gallery
.
Thu, Aug 6th, 6:30-8:15pm
.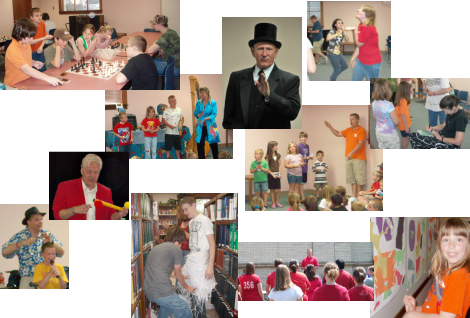 Summer Program Photos
Don't forget to check out the
Photo Gallery
for pictures from many of our summer programs. The Teen Game Night; the Artsy Smartsy Club; the Spoon Man; Dandi Daley Mackall; the political rally; the Teen Improv Night; Around the World; and the Draw, Paint, Sing, Create magic show, the Rick Smythe magic show, and the End of Summer Reading Party are all represented. Check 'em out!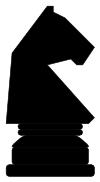 Fall Chess Nights
The ultimate old-school wargame is coming to a library near you. Teens in grades 7-12, join us in the community room. Chess sets and refreshments will be provided. Chess nights are one of our longest-running and most popular teen programs. Come in for a lesson or to test your strategies against new opponents. Registration is not required: you can just show up.
Thu, Sep 10th, 6:30-8:15pm
Thu, Sep 17th, 6:30-8:15pm
Thu, Oct 8th, 6:30-8:15pm
Thu, Oct 22nd, 6:30-8:15pm
Thu, Nov 5th, 6:30-8:15pm
Thu, Nov 19th, 6:30-8:15pm
Thu, Dec 3rd, 6:30-8:15pm
Thu, Dec 17th, 6:30-8:15pm
Crocknit II
Each student should bring two skeins of 4-ply worsted yarn of different colors (not variegated; each skein should be one color). There is a $4 fee for the special needle. Registration is required. If the class is full, ask about the waiting list.
Mon, Oct 5th, 6-7:30pm,
Mon, Oct 12th, 6-7:30pm
Mon, Oct 19th, 6-7:30pm
Mon, Oct 26th, 6-7:30pm
Mon, Nov 2nd, 6-7:30pm
Mon, Nov 9th, 6-7:30pm
Toddler Story Time
The Toddler Story Time is held at the library on Wednesdays at 10:30 am. Stories, crafts, and fun!
Family Story Time
Parents, come in to the library with your children on Tuesdays at 6:30pm for stories, crafts, and family fun together. Family Story Time is designed for family interaction, so the craft is more difficult than what we do at the Toddler Story Time.

Anime Club
Are you into anime and manga? Join us for films, speakers, food, and cosplay. No registration required, just come.
Mon, Sep 21st, 6:30-8:15pm,
Thu, Oct 29th, 6:30-8:15pm,
Mon, Nov 16th, 6:30-8:15pm,
Mon, Nov 23rd, 6:30-8:15pm,
Mon, Dec 7th, 6:30-8:15pm,
Used Book Sale
The
Friends of the Library
will be holding their fall book sale. All proceeds go to the Friends of the Library and will be used to help purchase needed items for the library.
Thu, Sep 24th, 9-8pm
Fri, Sep 25th, 9-5pm
Sat, Sep 26th, 9-2pm,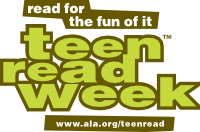 Read Beyond Reality
October 18-24 is Teen Read Week. Celebrate with us by reading just for the fun of it! Teen Read Week is an national event presented by the Young Adult division of the American Library Association (YALSA) to let communities know how important teen services at the library are. The Galion Public Library has celebrated Teen Read Week for more than 10 years, and this year we have some great programs planned. Celebrate with us!

Teens Top Ten
Teens across the country are voting for their favorite books of 2008 from a list of nominees, and Galion teens are invited to participate, in celebration of Teen Read Week. Come in, register to vote in the Children's Room, and receive a prize.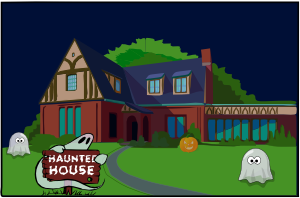 Horror in the Haunted House: Fall Mystery Night
A fancy dress party is being held by Horrorwood Studios to celebrate the success of their latest film, 'Ghouls Just Wanna Have Fun'. Owner of Horrorwood Studios, Hal O'Ween, has invited many of the actors, actresses and employees involved in the making of the film. Join them for an evening of fright, horror, and laughs! Please register in advance for this event so that you can choose which
suspect
you want to be. There will be costume suggestions, and during the evening you will learn all of your character's secrets. The object of the game is to listen for clues and try to find the guilty one, while keeping suspicion away from yourself! Refreshments and door prizes will be offered. Registration is a must for this event.
Sat, Oct 17th, 7-10pm
.


Game Day
Come to the library, read, play board games, have a snack, and enjoy the afternoon at the library. Or, take advantage of our wireless network and bring in your DS or PSP. No registration required.
Wed, Oct 21st, 3-5pm
.
Captain Underpants Party
Join us and
Laff
till you can't any more as we celebrate everything to do with Captain Underpants author Dav Pilkey. We'll play games, eat a snack, and giggle a lot. For grades 3-6. Registration is required.
Sat, Oct 17th at 2pm
.
Job Opening
We will be
taking applications and resumes for the position of Fiscal Officer
until October 9
th
.
Qualifications and Skills:
Preferred background in accounting procedures. Degree in finance/accounting desirable but not essential. Able to work 20-25 hours a week. Must be bondable. Knowledge of government bookkeeping, accounting and computer operations is desirable. Must be able to work unsupervised to meet all deadlines and responsibilities of the office. Ability to reevaluate on a regular basis, contracts and agreements entered into on behalf of the library. Ability to work with the Uniform Accounting Network (UAN) department of the Auditor of State is desirable. Communicates effectively in written and oral forms. Prepares meaningful, concise, and accurate reports. Has interpersonal skills, including the ability to work with the Board and Director.
Duties and Responsibilities:
Serves as the financial officer for the Galion Public Library in accordance with federal, state and local laws and regulations, the directives of the auditor of the State of Ohio, and the policies and decisions of the Galion Public Library Board of Trustees.
Must develop a close working relationship with the Director and Board of Trustees.
Works with the director as a member of the administrative team to provide information and counsel on the present and projected financial condition of the library.
Attends all regular meetings of the Board of Trustees and other meetings as required.
Writes Board Meeting minutes and maintains minute book.
Works with the Director to prepare and mail board meeting information, including agenda, minutes, financial reports , etc. in a timely fashion.
Prepares and presents a monthly financial report for presentation at Board Meetings, an annual financial report at the end of the fiscal year, and give an annual accounting of the library finances at the Association Meeting.
Reviews contracts, business practices and accounting procedures and makes recommendations to the Board.
Prepares financial analysis at the Board's request.
Works with Director to prepare an annual budget which is presented to the Board for approval; then submitted to the county budget commission.
Keeps the financial records of library funds in accordance with the Ohio Administrative Code.
Ensures that all financial records are maintained accurately.
Receives and deposits all library funds in approved depositories.
Manages the investment of funds at the Board's direction.
Responsible for issuing purchase orders and vouchers on all expenditures.
Pays out money by a check signed by the Fiscal Officer and a board officer (president or vice-president).
Processes and maintains records for all payroll, fringe benefit, and retirement system payments in compliance with the Ohio Revised Code and applicable federal, state and local regulations.
Prepares and files all fiscal and payroll reports to federal, state and local authorities in a timely manner.
Advises the director on the formation of library policy as appropriate.
Implements accounting system changes.
Must work with the State Auditor's office on a bi-annual audit of records for the Library.
Maintains contact with other fiscal officers , the county budget commission, the county auditor, the State Auditor's office and their audit representatives for changes in reporting procedures, etc.
Must be willing to attend informational/educational meetings within the state on a regular basis.
Performs additional duties as assigned by the Board of Trustees.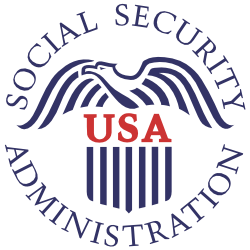 Social Security program
A representative of the
SSA
will be offering an orientation regarding SSA programs and services. Registration is required. Do you know the difference between Social Security and SSI? Are you nearing retirement age? Are you or a family member disabled? Are you confused by the Social Security on-line services? Find out about these questions and more! Join us with your questions and concerns about applying for Social Security services. Register at the main desk.
Wed, Nov 18th at 1pm
.
Computer Upgrade Day
The main library computer system will be down most of the day for a scheduled upgrade. We will be unable to look up your account, look up books, or pay fines.
Tue, Nov 3rd
.
Holiday Open House
More information about this event will be coming soon.
Tue, Dec 8th
.
Closing @ 5pm
The library will close early on the evening before the holiday.
Wed, Nov 25th at 5pm
Thu, Dec 31st at 5pm